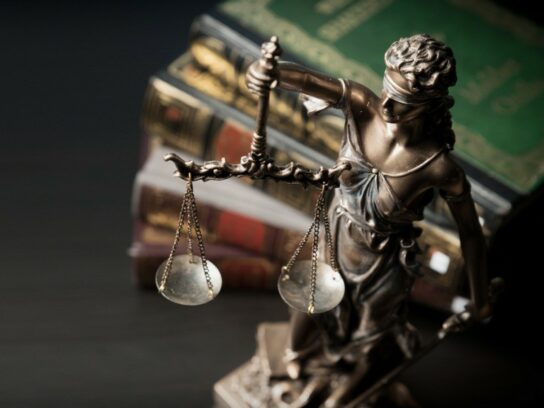 El lunes 14, el Tribunal de Apelaciones del Noveno Circuito le dio luz verde a la administración del Presidente Donald Trump para acabar con el programa de Estatus de Protección Temporal, más conocido como TPS por sus siglas en inglés.
El TPS protege a más de 300.000 inmigrantes de El Salvador, Nicaragua, Sudán y Haití de la deportación, y muchos de ellos ya llevan más de dos décadas viviendo en territorio estadounidense.
MyMCMedia conversó con el abogado experto en temas de inmigración Silverio Coy sobre lo que esta decisión significa para los miles de Tepesianos, y aconseja que quienes estén ahora bajo este estatus de protección temporal deben analizar sus opciones.
La Concejal hispana de Montgomery, Nancy Navarro, compartió este mensaje en su cuenta de Twiter: "El Estatus de Protección Temporal es una forma de ayuda humanitaria que se aplica a las personas en los Estados Unidos que enfrentarían dificultades extremas si fueran obligadas a regresar a sus países de origen devastados por conflictos armados o desastres naturales".
"Temporary Protected Status a form of humanitarian relief applies to people in the United States who would face extreme hardship if forced to return to homelands devastated by armed conflict or natural disasters" #VoteBidenHarris2020 https://t.co/NB8yXQO7zN

— Nancy Navarro (@nancy_navarro) September 14, 2020
Elsy Alfaro, miembro de la organización comunitaria CASA y titular de TPS emitió un comunicado  donde expresa que: "Aunque estoy devastada por este fallo, es imperativo, ahora más que nunca, que continuemos esta lucha. Las motivaciones racistas de la apelación de Trump no triunfarán al final. Ahora, el Congreso debe actuar para proteger a personas como yo y mi familia. Se siente como si todos los días se viviera con incertidumbre cuando su estatus legal en el país está en debate".