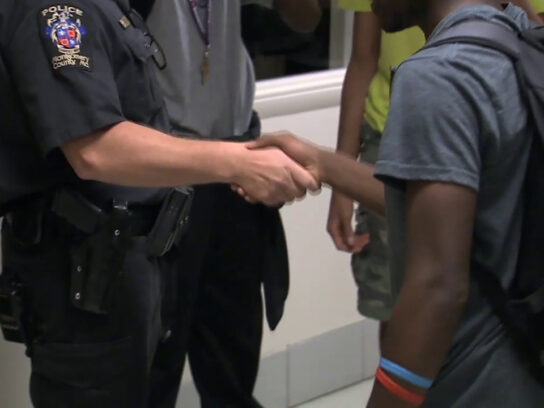 Montgomery County Public Schools opened without School Resource Officers (SROs) for the first time in 19 years. MyMCM spoke to Councilmember Will Jawando about what this means for students and families and what's next.
At last week's Board of Education meeting, it was announced that instead of SROs, community engagement officers will be assigned to specific schools, but they will not be stationed inside the school building or on the campus. Instead, they will be stationed in the surrounding neighborhoods outside the school, ready to respond to emergencies if needed.
Jawando, who pushed to get officers out of schools, said more strides are needed at schools in terms of mental health at schools. Once the county council breaks from recess, Jawando said they will work on investing more in mental health in schools in addition to clarifying when schools can call the police to respond to an emergency.
School Resource Officers will now be Community Engagement Officers and will NOT be stationed in schools and will not be contacted directly by the school administrators or school security.

— Moco BOE (@mocoboe) August 24, 2021
"We don't want police to be called unless there's the most urgent, life threatening situations. That's the only time, in my view, police should be called and we want those police to understand the schools and have a relationships, but they don't need to be here, walking the hallways, and I'm thankful we've taken that step."
Related Posts:
Elrich Budget Plan Would Remove Police from Schools, Add Early Childhood Funding
Board of Education Discusses Best Ways to Replace Police Officers in Schools
Jawando, Rice Announce Task Force to Find Student Support Alternatives for Police Presence in Schools
County Council Votes Against Expansion of School Resource Officers