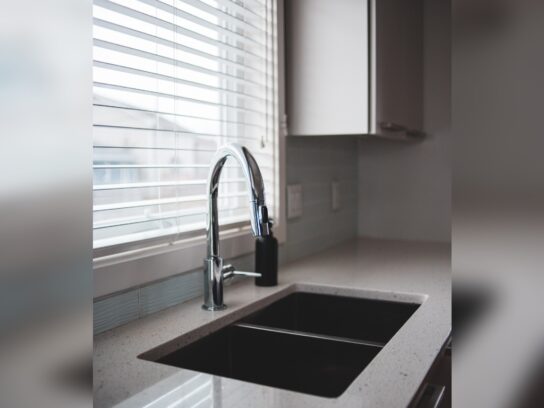 CASA, an organization that advocates for immigrants and Latinos, filed a lawsuit on July 7 against the management company of Middlebrook Mobile Home Park in Germantown, alleging that 28 tenants have been intimidated and charged illegal water fees.
Tenants have been charged excessive fees since summer of 2018, when a new management took over and installed new water meters. Some residents were billed nearly a thousand dollars for water usage. When residents complained, the mobile home park threatened to evict the tenants, CASA said in a press release.
CASA sues because, for over 3 years, the management at Middlebrook has not listened to tenants. In 2018, management changed hands. They installed new water meters & water bills immediately spiked. For some residents, the bill was nearly a $1,000. – Jonathan Riedel, CASA attorney pic.twitter.com/kFwuD8PecZ

— CASA (@CASAforall) July 7, 2021
CASA claims that the management company, Middlebrook MHC, LLC, continues "to ignore major structural utility systems and extortionate fee-collection practices, then pass the cost of their misdeeds on to the residents."
"The water bills are absurd. Middlebrook believes that a family of four can use three full swimming pools' worth of water in a single month. In a mobile home, no less. This lawsuit is designed to tell the landlord that no, it is not the residents' fault. These residents deserve a voice, and they deserve justice," CASA staff attorney, Jonathan Riedel, said.
Many residents have taken extreme measures to conserve water, such as buying bottled water and doing laundry offsite. However, according to CASA, the bills continue to reflect an incorrect amount of water usage.
Almost $800 in water bills is absurd. https://t.co/We08IqUizn pic.twitter.com/8FllGEUrKf

— CASA (@CASAforall) July 7, 2021
"The water bills would reach as high as $800 a month! As a house cleaner and single mother of four, these water bills have forced me to make tough financial decisions for my family, which have gotten worse during the pandemic," Berta Bonilla, Middlebrook Mobile Homes resident, said "The possibility of being evicted from the home I've lived in for 15 years was frightening, for not paying my water bills on time was frightening. I am here today to demand accountability and answers. No one should ever have to pay such an outrageous amount for water bills."
County officials also joined CASA and the mobile home residents in support of the lawsuit.
"We should be doing everything in our power to protect our tenant community, who have been disproportionately affected by the public health and economic impacts of the pandemic. I'm grateful to continue to work collaboratively with CASA and other nonprofit partners to create a safe environment for all tenants in Montgomery County," Council President Tom Hucker said.