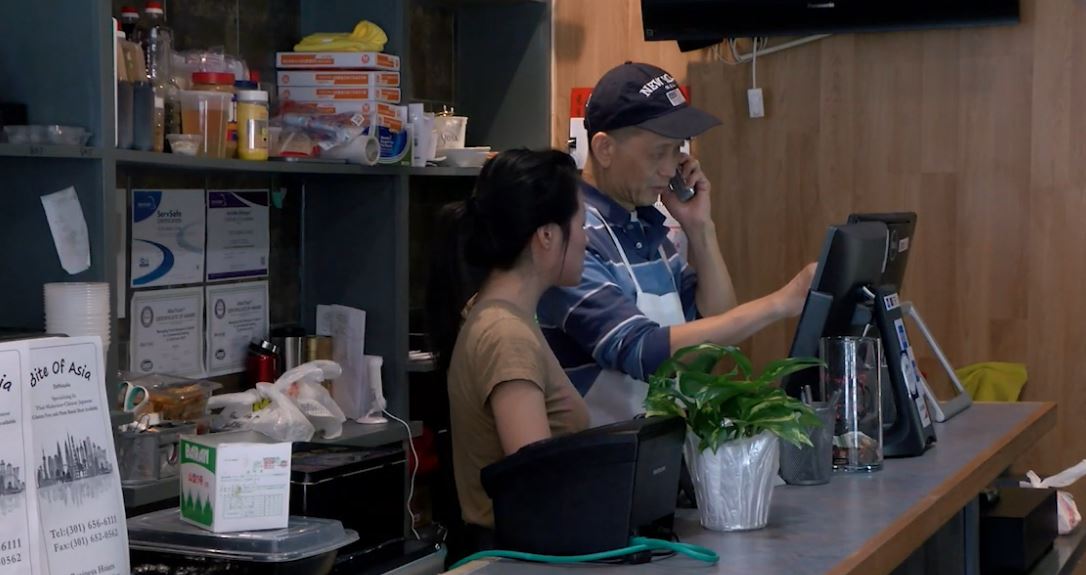 Local Restaurant Owner Says Coronavirus Fears Have Slowed Down Business
Bite of Asia owner Jimmy Chan says business has slowed down significantly due to Coronavirus (COVID-19) fears.
Located on Wisconsin Avenue in downtown Bethesda, Chan says since Jan. 15, his business has gone from making $4,000 per-day to about $1,000 per-day.
He believes it stems from the stigma of people connecting the coronavirus, which originated in China, to local Asian businesses like his.
Health officials say there is absolutely no link to Asian food sold locally and contracting the coronavirus.
Chan, on the other hand, says the financial hit has caused him to layoff a few employees until business picks back up again.