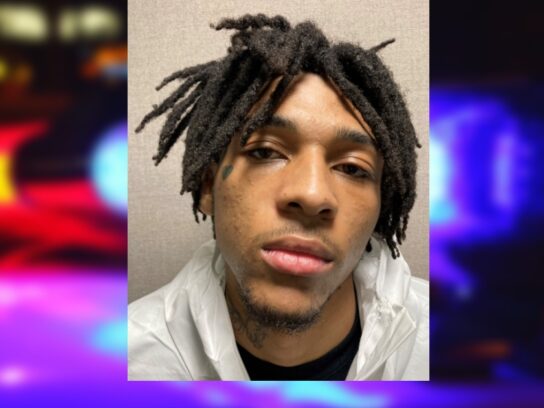 A man is facing charges after authorities say he used a FaceBook Marketplace online ad to lure and carjack victims at gunpoint in Wheaton.
Montgomery County Police [MCP] say 20-year-old Markeith Dwayne Jones of Washington, D.C., carjacked two victims whose vehicle he agreed to purchase from a social media ad. According to an MCP press release, Jones met the victims at a shopping center in downtown Wheaton on June 9, shortly before 10:30 p.m., under the guise of completing the purchase.
Police say the two victims explained that they had placed their 2008 BMW for sale on Facebook Marketplace and Jones responded to the ad. Jones and the victims agreed on a purchase price and agreed to meet at the shopping center to complete the transaction. When the victims met Jones, they say he asked questions about the vehicle and inspected it before asking them to turn the car on. Police say that's when Jones pointed a gun at the victims and ordered them to move before he fled in the stolen vehicle.
Moments later, officers located the stolen car in Silver Spring. As the vehicle headed toward the District of Columbia, MCP officers were assisted by Metropolitan Police Department [MPD].
Jones was eventually arrested in Washington, D.C., after a foot pursuit. Authorities say as he ran, he threw a handgun in a trash can – which was recovered by officers. Jones is currently in MPD custody on firearm charges related to this incident.
Police are reminding residents that although selling products online can be convenient, it can also be a welcome opportunity for suspects looking to commit crimes like fraud, theft, and robbery. MCP has designated Exchange Zones for residents to complete online transactions at all six police stations. More information on the Exchange Zones can be found here.
Suspect charged w/ armed carjacking (Wheaton): Suspect answered victims' FB Marketplace ad selling car & met victims to "purchase." Suspect carjacked victims at gunpoint. 3rd District officers located stolen car & suspect arrested w/ @DCPoliceDept assistance. Gun recovered. pic.twitter.com/Acw5ljqeto

— Montgomery County Department of Police (@mcpnews) June 10, 2021