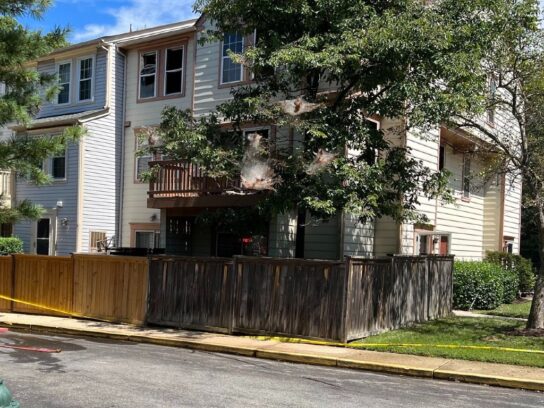 Montgomery County Fire Rescue Services were dispatched to a Burtonsville home along 14600 block on Monmouth Dr. for a sounding alarm, as part of a relatively new Automatic Fire Alarm-Routine Response (AFA). The status of fire or smoke was not given to first responders while in route.
Upon arrival, the owner of the premises met the 715 company outside. The firefighters completed their investigation of the home and found no smoke or fire.
Firefighters did find a neighboring house along the 3700 block of Monmouth Place to have a fire on the second floor. While the fire was quickly extinguished, rescuers pulled a man in cardiac arrest from the third floor of the home. The man was transported to a nearby hospital but did not survive.
Investigators determined the source of the blaze to be an electrical outlet behind a sofa. The damage is estimated to be around $150,000.
Montgomery County Police Department will be conducting a death investigation.