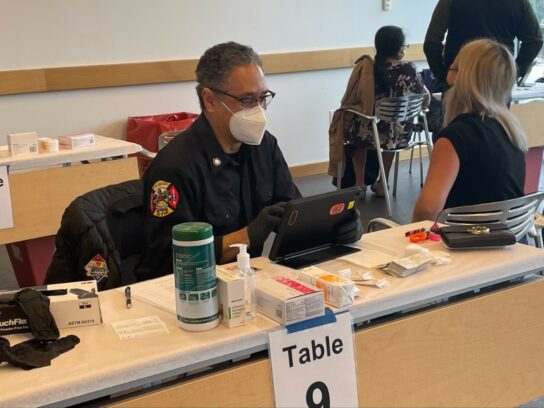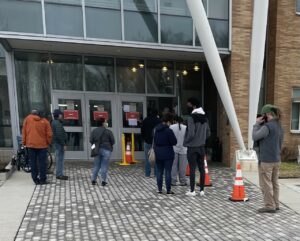 Eligible residents flocked to the new mass vaccination site that opened at the Montgomery College Germantown campus on Wednesday.
Local health officials say the site will administer 1,300 to 1,500 doses per day. It is expected to eventually increase to 3,000 doses per day, with more resources from the state starting next week.
"We're more likely to ramp-up starting next Thursday, April 8," said Montgomery County Dept. of Health and Human Services Emergency Planner Sean O'Donnell. "We'll have more individuals working on-site, we'll be using some additional space. We're using this week to test out operations and see what we need to do to handle more people,"
MyMCM went inside the mass vaccination site on the first day.
Vaccination clinics operated by the Montgomery County Health Department are now offering the COVID-19 vaccine to residents ages 60 and older, as well as essential workers.
According to the county website, residents age 16 years and older with underlying medical conditions are eligible to preregister for State vaccination sites.
"We have a meeting with the state, and we will discuss some of the technical details about how we merge the individuals who registered through the state website with the individuals who registered with the county's preregistration site. We're still encouraging everybody in Montgomery County to register through the county's preregistration site, and we also recommend that they register at the state site," added O'Donnell.
Here's another look inside the Mass Vaccination site @montgomerycoll Germantown Campus. They plan to administer 1,300 to 1,500 doses per day until the county gets more resources from the state starting next week. pic.twitter.com/ksZArlGUs8

— Jordan Lindsay (@TVJordanLindsay) March 31, 2021