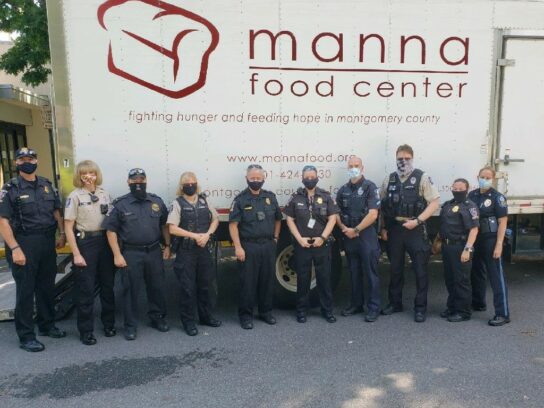 Montgomery County Police Department will be accepting food donations for people and pets Tuesday, July 7 from 1 to 7 p.m. County residents can drop-off their donations at Montgomery Blair High School, which is located 51 University Boulevard in East Silver Spring.
Time has been extended for people to drop off their goods. Instead of the 4 hours from their past donation drop-offs, it has been extended to 6 hours. Attendees can drive their cars up to the tent near the school, open their trunk or door and a volunteer will retrieve the donations. The most in-demand items for this food drive are:
Instant oatmeal packets
Brown rice (16 oz)
Whole grain pasta (16 oz)
Tuna, salmon or chicken (in water)
Dry or canned beans (low sodium)
Natural nut butters
Canned vegetables (low sodium)
Canned fruit in juice
Fruit cups
Shelf-stable, individual milk boxes
Cooking oils and spices
Baby formula and baby foods
Dog, cat, and kitten foods (wet and dry)
Dog, cat, and kitten treats
MCPD, along with Manna Food Center and MCPAW (Montgomery County Partners for Animal Well-Being), will collect the donated foods for people and pets who need help during the COVID-19 pandemic.
Food Drive today at Montgomery Blair High School located at 51 University Blvd East in Silver Spring! Drop off your donations from 1pm – 7pm. Help your community out with your generosity! Not a distribution point – just donations.
😃 pic.twitter.com/Hk94e0mUS5

— Montgomery County Department of Police (@mcpnews) July 7, 2020