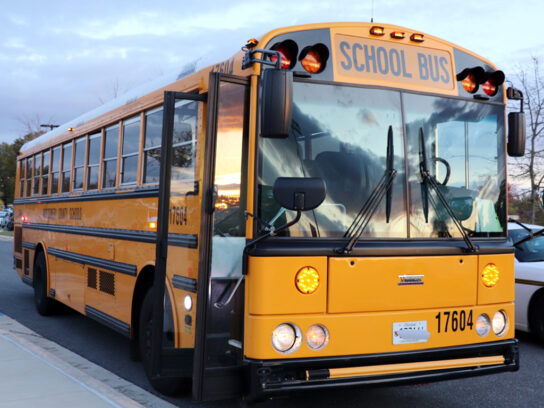 Montgomery County Public Schools (MCPS) continues to recruit teachers for the new school year. As of Monday, Aug. 8, the school system was looking to fill 157 full-time teachers, 450 support positions, including paraeducators, office workers, building services staff and 50 bus drivers.
There is a focus on hiring special education teachers. The school system is offering a $2,750 hiring bonus to new special education teachers for this school year. MCPS reached an agreement with the teacher's union to allow the bonus.
According to a news release, School Superintendent Dr. Monifa McKnight said, "We are happy to be able to offer this incentive to help fill these critical positions. We are working diligently to fill every position and be 100 percent staffed come the first day of school, especially for our most vulnerable students in special education."
The school system's recruiting efforts continue with daily open houses at their human resources offices in Rockville at 45 W. Gude Drive from 7 a.m. through 5:30 p.m.
Recruiters will also be at the county agricultural fair which opens Friday and continues through Aug. 20. And, they will also be at the Back-to-School Fair on Aug. 27 at Westfield Wheaton Mall from 10 a.m. through 1 p.m.
Related Articles: