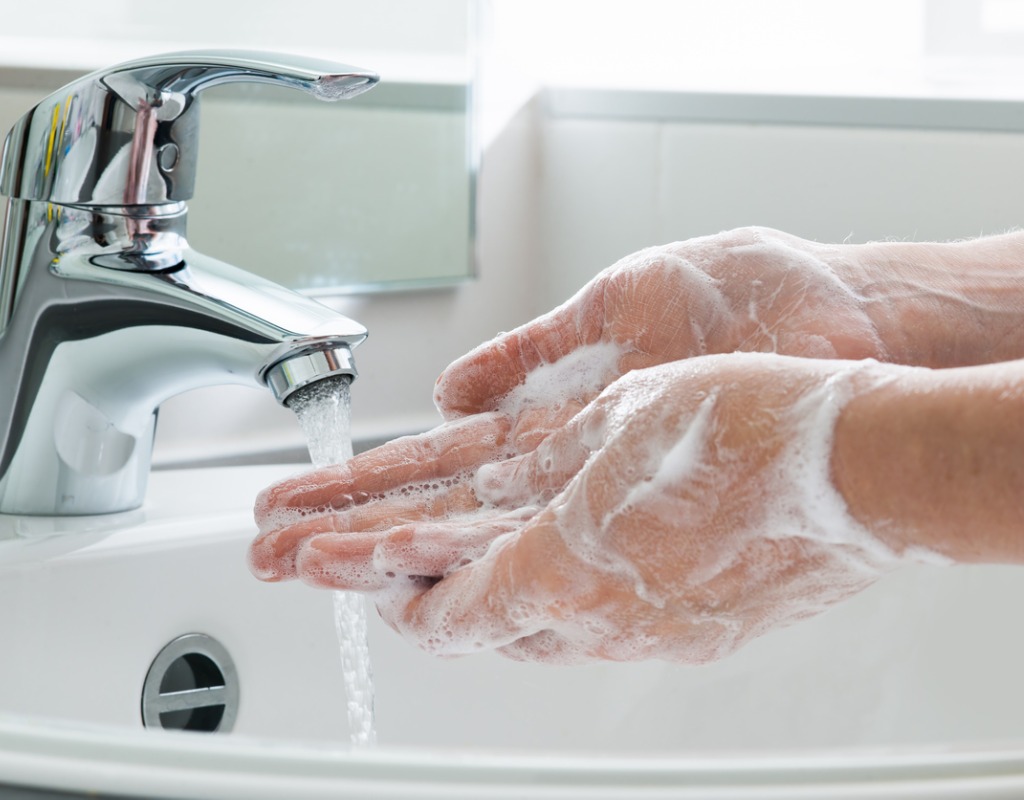 Mejor Lavarse las Manos que Usar el Gel para 'Aniquilar' el Virus Advierten Expertos
Cubre bocas, distanciamiento social, quedarse en casa; estas son algunas de las sugerencias que los Centros para el Control y Prevención de Enfermedades -CDC- recomiendan para evitar contraer COVID-19. Otra medida efectiva y simple que funciona para mantenerse siempre saludable es el jabón.
La Dra. Audrey Escobedo de la Clínica Comunitaria Emerson nos explica en detalle por qué es mejor lavarse las manos con jabón, al menos por 20 segundos, que utilizar el gel antibacterial.
Así mismo, recientemente, la FDA advirtió a las personas contra el uso de diversos desinfectantes para manos que contienen metanol, lo que se suma a una creciente lista de productos desinfectantes para manos retirados del mercado.
The FDA announced that 5 additional hand sanitizers on the market were found to contain the deadly alcohol, methanol. https://t.co/ZkAFjvWt17 pic.twitter.com/3ovYh3JkYM

— Forbes Science (@ForbesScience) July 8, 2020
El metanol, también conocido como alcohol de madera, puede ser tóxico si se absorbe a través de la piel o si se ingiere, según la FDA.
Los niños pequeños y los adolescentes tienen el mayor riesgo debido a la probabilidad de que ingieran los productos o los beban como sustitutos del alcohol, mencionó la FDA.
La FDA retiró más de dos decenas de tipos de desinfectantes para manos de la compañía mexicana 4E Global después de descubrir que sus productos contenían altas cantidades de metanol. 4E Global se encuentra entre un puñado de compañías con productos desinfectantes para manos recientemente retirados por la FDA.
"El producto de descomposición más mortal del metabolismo del metanol, el ácido fórmico, es tóxico para los riñones, el corazón y el cerebro, lo que resulta en una afección mortal en el torrente sanguíneo conocida como acidosis metabólica que destruye efectivamente los tejidos del cuerpo", según Robert Glatter, MD de Forbes.
La FDA dijo que la exposición sustancial al metanol puede provocar náuseas, vómitos, dolores de cabeza, visión borrosa, ceguera permanente, convulsiones, comas, daños permanentes en el sistema nervioso o la muerte.
Para más información visite: https://www.fda.gov/drugs/drug-safety-and-availability/fda-updates-hand-sanitizers-methanol