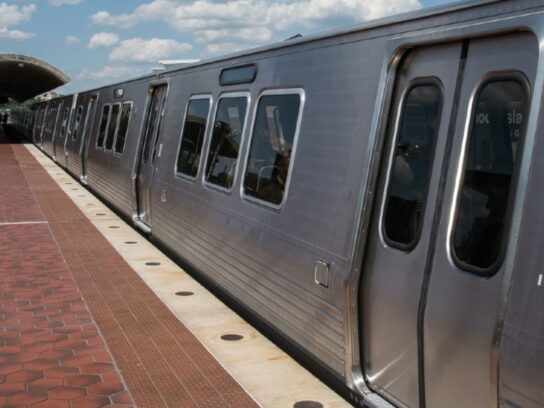 Metro paused the rollout of returning 7000-series railcars to passenger service on Thursday, according to a press release.
The order came from WMATA General Manager and Chief Executive Officer Paul J. Wiedefeld after Metro safety officials concluded nightly inspection of the pulled railcars is the "prudent course of action." Metro reported no new issues of concern found in the railcars.
Metro Pauses 7000-series railcar ramp up https://t.co/tniwYk59Jt #wmata

— Metro (@wmata) December 23, 2021
After a derailment due to long-term wheel issues, Metro pulled every 7000-series railcar from service, roughly 60% of its fleet. Commuters have faced significantly reduced service the past few months as a result.
On Dec. 14, Metro had announced the return of the 7000-series railcars over a gradual period of time. The plan was to reintroduce 42 trains, about half of the 7000-series fleet, and then pause for 90 days.
The announcement Thursday comes premature of that benchmark.
"While I recognize the pause is unexpected, we are going to continuously evaluate data we are collecting to ensure that we are enhancing safety," Wiedefeld said. "I feel that requiring a daily inspection is the safest course until we know more and our experts have an opportunity to review the data we are collecting with the few trainsets now in operation."
Earlier today, commuters spotted 7000-series railcars back in service along the Red Line.
7000-series trains spotted on the Red Line #wmata pic.twitter.com/SbrOKrDkMj

— Source of the Spring (@SourcetheSpring) December 23, 2021
The railcars currently in operation will remain on the tracks while daily inspections take place. No additional 7000-series railcars will be reintroduced to passenger service for the time being.