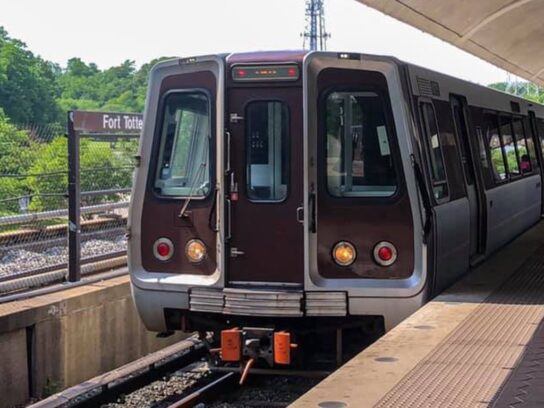 Washington Metro announced today rail service will remain at reduced levels through the end of the year.
Metro significantly reduced service in October after cars on the Blue Line derailed. All 7000-series railcars were pulled from service to undergo new methods of safety inspections. Railcars of the 6000-series are not fully in operation either, while Metro awaits delivery of parts due to a global supply chain shortage.
Metro General Manager and Chief Executive Officer Paul J. Wiedefeld said more of the 6000-series railcars will return to service in December as Metro receives parts. "While we know service is not as frequent as customers would prefer, we will add each train as it becomes available to help incrementally improve service reliability and frequency," Wiedefeld said.
No timeline for a return to regular service has been announced. "We are intentionally not setting deadlines so that safety and good data drive our decisions," Wiedefeld said. "We are mindful that customers want the best service we can provide as soon as we can deliver it, and we are committed to building back up in phases." 
Safety testing of the 7000-series railcars is ongoing this month. Wiedefeld called the testing a "monumental undertaking," as engineers, and safety and operations teams plan to return more than 748 cars to service.
Metro expects lower ridership during the holidays amidst already ongoing reduced ridership. Pre-pandemic, Metro reported approximately 100-120 passengers per car on rush hour trains. Today, trains typically carry 50-80 passengers per car, according to WMATA.
Metro is hopeful for the return of its 7000-series fleet in January 2022, but the return will depend on safety inspections and approval from the Washington Metrorail Safety Commission.
WMATA plans to update its service plan before the end of the year. Riders can receive service information with MetroAlerts via text or email, or check wmata.com.