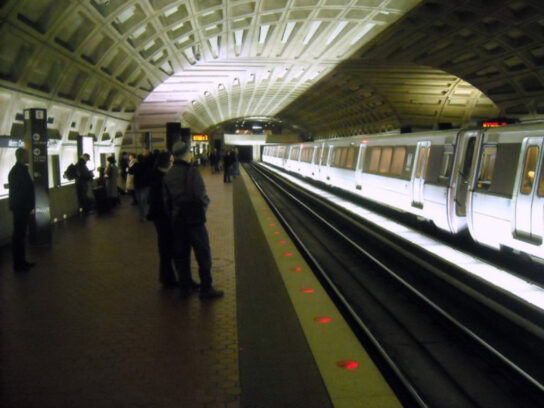 For the first time since the COVID-19 pandemic began, weekday Metrorail ridership surpassed 200,000 trips last Friday, Sept. 24, according to Metro.
The agency said numbers were influenced by strong midday and evening traveling. On July 4 — a Sunday — Metro reported that rail ridership topped 210,000 trips, the highest number since pre-pandemic levels.
In March 2020, Metro began reducing service and closing stations due to the rising COVID-19 pandemic. On Sept. 8 last year, all stations opened for the first time since March. That month, the agency said weekday rail ridership was at 12% of pre-pandemic levels and some lines saw as high as a 90% drop in ridership and revenue.
In February this year, Metro said ridership was down about 90% on rail and 60% on Metrobus.
Face masks are mandated when using transportation networks including rail, bus and aircraft until Jan. 18, 2022 per current requirements from the Transportation Security Administration (TSA).
Last Friday, weekday @Metrorailinfo ridership topped 200,000 for the first time since the pandemic began, fueled by strong ridership midday and evening.

Thanks for riding with us! #wmata pic.twitter.com/vl6n6CyRAY

— Metro (@wmata) September 29, 2021