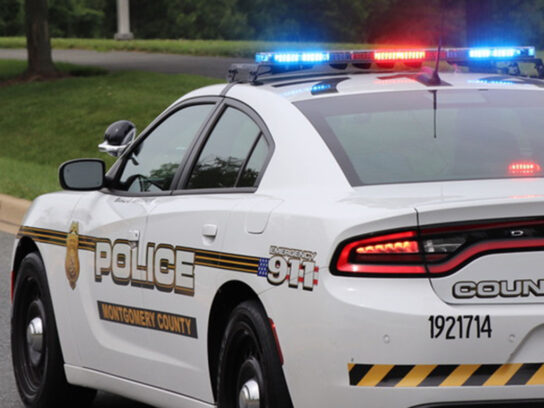 Update (Oct. 1): Montgomery County Police Department released the name of the motorcyclist who died in a crash on Sept. 26.
MCPD said in a news release, the "Collision Reconstruction Unit have identified the victim in Sunday's fatality as 40-year-old Ernesto Abel Blanco Rodriguez of Havre De Grace." Havre De Grace is located in Hartford County, Md.
UPDATE: Victim's Name Released in Sept. 26 Fatalityhttps://t.co/OXFpk1dDYC pic.twitter.com/JLlTFKZfZo

— Montgomery County Department of Police (@mcpnews) September 27, 2021
[hr]
Original Post (Sept. 27): A motorcyclist has died from injuries from a crash in Silver Spring Sunday afternoon, according to a Montgomery County Police Department news release.
According to MCPD, on Sunday at around 2:25 p.m., Silver Spring district officers and first responders from Montgomery County Fire and Rescue were dispatched to the intersection of New Hampshire Avenue and Northhampton Drive because of a reported collision.
Investigators found that the motorcyclist—who was riding a 2015 BMW S 1000 RR motorcycle—had been traveling southbound on New Hampshire Avenue and a driver of a Toyota Corrolla was heading north on New Hampshire. When the driver of the Toyota turned left on Northampton Drive, police say the motorcyclist struck the car and was ejected from his motorcycle in the southbound lane.
The motorcyclist had severe injuries and was taken to a nearby hospital, but police say he was pronounced dead at arrival. Police say the driver of the Toyota was also taken to a hospital but had minor injuries.
Police say the investigation into this incident is active and the name of the deceased individual will be released once the family is notified.
Anyone with information about this crash can call detectives with the Collision Reconstruction Unit at 240-773-6620.