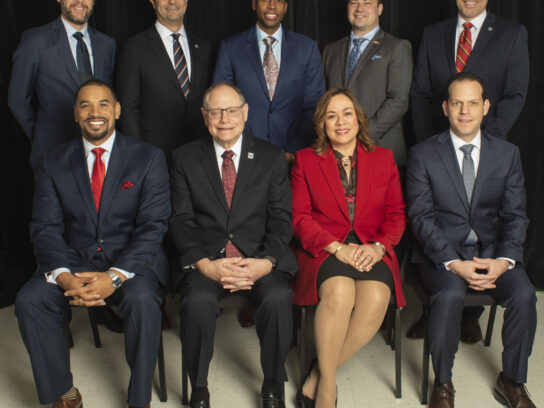 Montgomery County Councilmembers are considering a step up in security because of messages they've received since several men, who are in the country illegally, have been charged with sex crimes.
"I think all of us have received alarming messages over the last couple of weeks that are based on ignorance and unfortunately in some cases outright racial profiling," Councilmember Gabe Albornoz said Tuesday.
"It's been disconcerting to hear some of those messages, often from people who don't live in Montgomery County."
Council President Nancy Navarro said the council has filed police reports because of some of the messages.
Capt. Thomas Jordan, spokesman for Montgomery County police, also said some of the messages are not originating within the county.
"When councilmembers get messages that are threatening in nature – not someone exercising their First Amendment rights – they pass them on to us," Jordan said.
Security concerns were part of a closed session on Wednesday, Sept. 4.
Navarro said councilmembers are still discussing how to increase security. A police officer stood in the back of the Tuesday morning council session.
"We pride ourselves to be open to public," Navarro said. The council added metal detectors on July 5, 2017.
The rapes have fanned fears from some people about the immigrants in the county. Those people object to County Executive Marc Elrich's executive order limiting how county employees can assist Immigration and Customs Enforcement in its investigations.
On Thursday, the council released a statement firing back at critics for what it called "inaccurate information."
The inaccuracies, Albornoz said, come from people who see the executive order as proof that the county is harboring criminals.
"They're conflating a judicial issue and a federal issue with a local issue," he said.