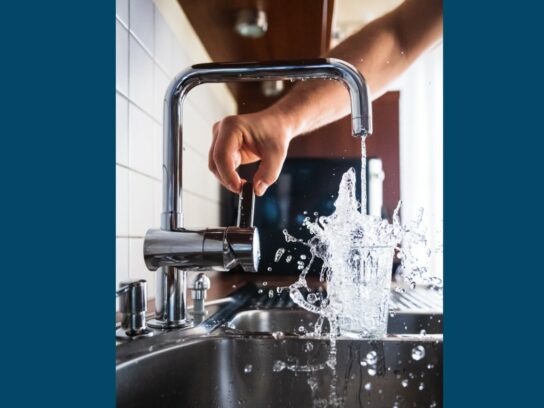 After investigating numerous complaints, the Montgomery County Office of Consumer Protection warns County residents of an increase in unlicensed plumbers and gas-fitters.
The OCP has had to issue refunds, citations and settlement agreements following a trend of Master plumbers and gas-fitters allowing unlicensed plumbers to use their credentials illegally for a fee.  The practice is called "brokering a license" – when unlicensed plumbers "borrow" credentials to advertise their services and register with home service contractors or home warranty providers.
The services then send the unlicensed plumbers into homes to fix serious plumbing issues which can result in incorrect repairs and potentially create dangerous conditions.
In Montgomery County, plumbers are required to be licensed by either the Washington Suburban Sanitary Commission or by the State's Department of Labor Licensing and Regulation Board of Plumbing. Most of the County falls under the jurisdiction of WSSC. In Rockville and Poolesville, and other areas assigned by the Water and Sewer Plan, the Department of Labor, Licensing and Regulation has jurisdiction.
So far, OCP investigations have led to three citations being issued to Gary Russell Jr. the owner of G&G Service Group Inc. of Clinton, MD. Russell was tried by the Office of the County Attorney in District Court after he discouraged a customer from obtaining a permit or inspection, inflated costs and falsely claimed to have a plumbing license.
After failing to provide proof of his credentials in court, Russell was found guilty of three municipal infractions. He appealed the decision but the judgment was upheld and the Circuit Court ordered Russell to pay $855 in restitution to the consumer.
The Court also issued an Abatement Order stating Russell and G&G must cease all plumbing and gas-fitting activities in the County and desist from advertising business under any name until a professional license is obtained.
OCP Director Eric Friedman warns residents to look out for any signs of illegal business when hiring companies to work on their homes. "If a second plumbing company comes to your home to discuss permitting or inspections, or your contractor gives you many reasons why you should not pull a permit or inspection, this is a red flag that you may be dealing with an unlicensed person,"
The OCP provided a list of things to look out for when suspecting that a contractor may be unlicensed:
The contractor tries to discourage pulling a permit
The contractor won't provide a copy of their license
The contractor brings in a second company to pull the permits without the consumer having previously met them
The contractor provides a license that is not connected to the business that was hired
The contractor provides a license of a third person that is not from the company that the consumer hired
The OCP recommends consumers verify if the work they are hiring a contractor for requires a permit under the WSSC or DLLR. It is also recommended to verify what level of licensing is needed to avoid situations where an apprentice is sent to work without a "Master" or "Journeyman" there to oversee the project. Consumers should always request to see an individual's licenses before signing a contract.
WSSC licenses can be checked here and DLLR licenses can be confirmed here. To find out whether an area is designated under DLLR jurisdiction, look  here.