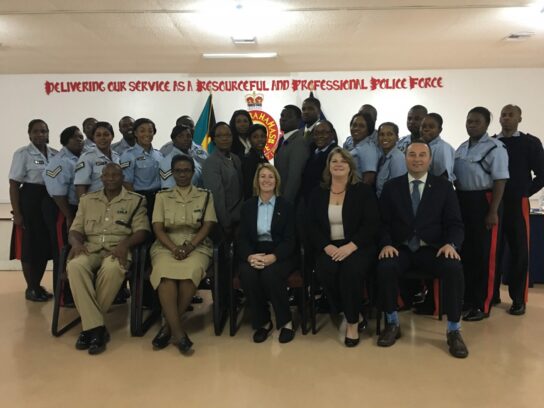 Drive Continues Through Oct. 10
The Montgomery County Police Department (MCPD) is collecting items to send to the Bahamas to assist with hurricane recovery efforts.
Hurricane Dorian struck the Bahamas on Sept. 1 as a Category 5 hurricane. Damage estimates are over $7 billion and so far the death count is at 51, however many people are still missing.
Detectives of the Major Crimes division previously traveled to the Bahamas to provide training to the Royal Bahamas Police Force (RBPF). When Dorian hit the Bahamas, the detectives wanted to help, so they organized this relief drive. They spoke with RBPF officers to determine what items are needed and organized the drive in coordination with The Embassy of the Bahamas.
Donations may be made to any one of the six county police stations, boxes are located in the lobbies of all the stations.
Residents are asked to donate new and unopened items from the following list:
Flashlights
Batteries
Tarps
Bleach
Cleaning products
Underwear
Feminine hygiene products
Toiletries
Toilet Paper
Tissues
Tennis shoes
Canned tuna
Diapers (to include training pants like Pull-Ups) and wipes
Baby Formula
PediaSure drinks
Glucerna Shakes
Insect Repellent
Paper Towels
Laundry Detergent
Peanut Butter
Canned Soups
Canned Jams
Dry Cereal
Assorted Cookies
MCP Hosts Hurricane Relief Drive for Bahamas: https://t.co/y7drVmmXQp

— Montgomery County Department of Police (@mcpnews) September 19, 2019