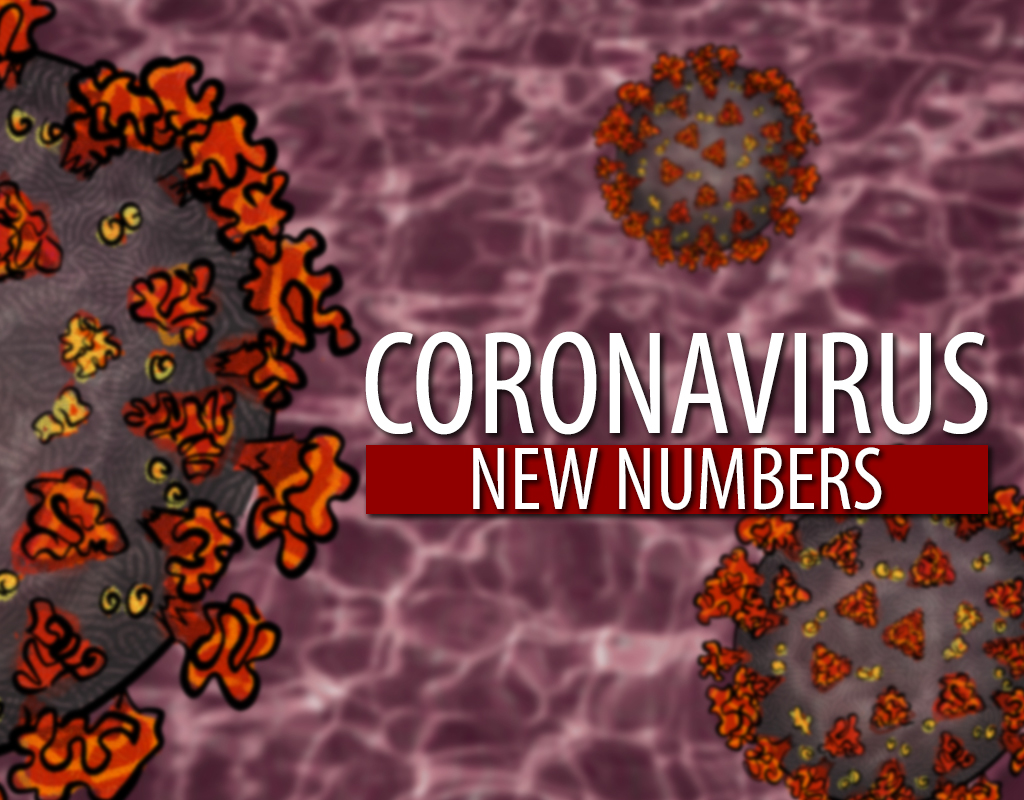 Montgomery COVID-19 Cases Increase by 180, Utilization of Acute Care Beds a Concern
Montgomery County COVID-19 Statistics
Tuesday morning the Maryland Department of Health reported 10,291 cases of COVID-19 in Montgomery County, which is an increase of 180 cases from the 10,111 reported Monday.
According to the health department, 531 county residents have died from COVID-19. This is an increase of five deaths since Monday. The number of probable deaths is 36.
Gov. Larry Hogan announced May 13 the state would begin the first stage of reopening on Friday, May 15, but he decided to let jurisdictions make their own decisions.  Montgomery County Executive Marc Elrch signed an executive order extending Hogan's 'Stay at Home' order for the county.
Last week Elrich said the county may begin reopening in the next week or two primarily based on meeting seven benchmarks.  The county health department's goal is to update the county's COVID-19 Dashboard daily at noon.
Montgomery County COVID-19 Dashboard last updated May 25: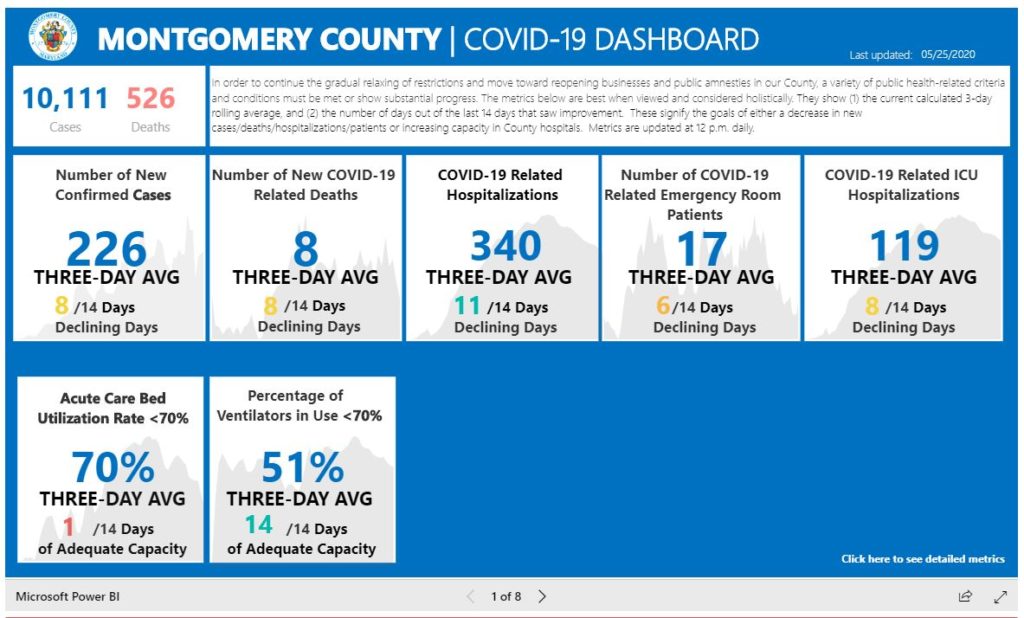 County officials have targeted meeting two-week declines in the number of new confirmed cases, deaths, emergency room visits with COVID-19 symptoms, hospitalizations and intensive care hospitalizations. Officials are also looking for 14 days with less than 70% of the acute care beds and ventilators in use.
At of Monday, the only two benchmarks that have been met are the percentage of ventilators in use and coronovirus-related hospitalizations.
The acute care bed use has been at 70% or less only one of the past 14 days, according to county data.
Maryland COVID-19 Statistics
As of Tuesday morning, there were 47,687 confirmed cases throughout the state. That is an increase of 535 cases in the last 24 hours. There were 2,217 deaths, an increase of 30.
In Maryland, 8,179 people have been hospitalized since the outbreak of COVID-19.
Currently, 1,315 Marylanders are hospitalized with COVID-19, which is 36 more than Monday. Of the currently hospitalized patients, 520 are in intensive care. This is three more patients in ICU beds than Monday.
A total of 14,116 cases and 921 deaths involve the state's African American community. This is 12 additional deaths since Monday.