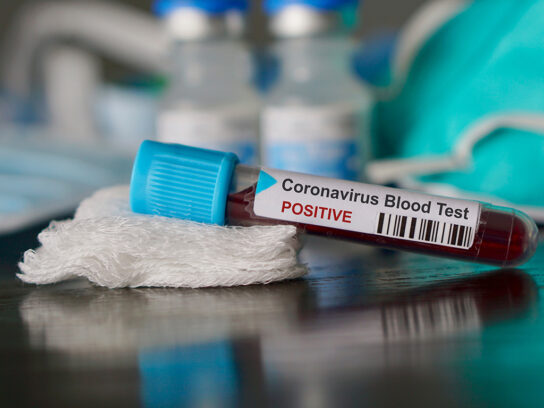 Un laboratorio en Rockville se asoció con el condado de Montgomery para ampliar su capacidad y lograr hacer miles pruebas de COVID-19 semanalmente, así lo anunció el condado en un comunicado.
El 8 de junio, el condado planea comenzar a recibir 20,000 pruebas cada semana.
El condado de Montgomery tiene un contrato con el laboratorio de genética AdvaGenix que analiza pruebas de hisopos orales. Mucho menos invasivos que las pruebas de hisopos nasales, los hisopos orales recogen saliva y pueden auto-administrarse. La prueba utiliza saliva para detectar genes de SARS-CoV-2, que es el coronavirus que causa COVID-19, y los resultados regresan en menos de 48 horas.
Montgomery County has signed a contract with Rockville-based AdvaGenix to boost #COVID19 testing capacity by the thousands. "This is a game changer for us," said County Executive @Marc_Elrich. Read the news release: https://t.co/Q5DZbv7wmN pic.twitter.com/NO4Nb8HLDp

— Montgomery County MD (@MontgomeryCoMD) May 21, 2020
Las pruebas se entregaron el jueves por la noche, dijo a MyMCMedia Mary Anderson la portavoz del Departamento de Salud y Servicios Humanos (DHHS) del condado. La fase uno del contrato ha comenzado y el condado recibirá al menos 7.500 pruebas por semana para el personal de primera línea, los centros de atención y cuidado que funcionan a largo plazo, y los empleados del Departamento de Corrección y Rehabilitación del condado. La fase dos comienza durante la semana del 31 de mayo. Los empleados esenciales del condado y los empleados de atención médica y hospitales serán evaluados durante esta fase.
Finalmente, la fase tres comienza el 8 de junio. El condado recibirá 20,000 pruebas por semana, y planea comenzar a evaluar a los empleados esenciales en los supermercados y otros negocios.
Durante la fase tres, las pruebas se ofrecerán al público, en función de la disponibilidad. El condado pagará los costos de las pruebas para los residentes sin seguro médico, dijo Anderson.
Anderson dijo que aún se están elaborando detalles sobre cómo entregar exactamente las pruebas. Una posibilidad es permitir que las pruebas sean recogidas y regresadas en una fecha posterior, ya que son auto-administradas.