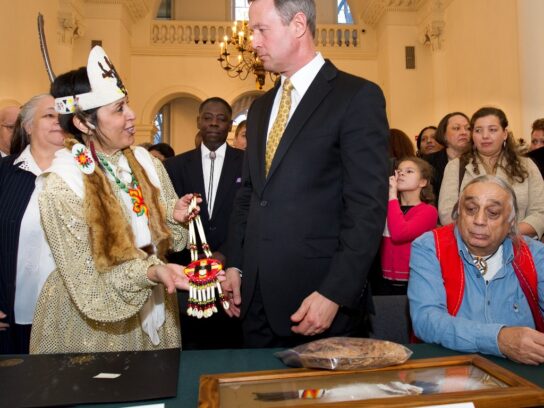 Montgomery County Executive Marc Elrich declared November 26, the day after Thanksgiving Day, Native American Heritage Day. This commemorative day reflects upon the history and treatment of the indigenous people of America, a history marred by oppression and exploitation that often goes overlooked.
In his statement, Elrich noted Native Americans are not often included in the discussion of equity, and that education on the first peoples is imperative. "We need to engage with this community more and acknowledge their role in shaping our history and culture," Elrich said.
The historic people of the land Montgomery County sits on are still here. The Piscataway Conoy Tribe and the Piscataway Indian Nation were recognized by the state of Maryland in 2012 by former Governor Martin O'Malley. The Piscataway homeland encompasses the southern region of Maryland, and can be visited to learn more about the people's culture and history.
Elrich noted in his statement Montgomery County is committed to supporting Native American residents and their history, but that there is much work to be done on the national level.