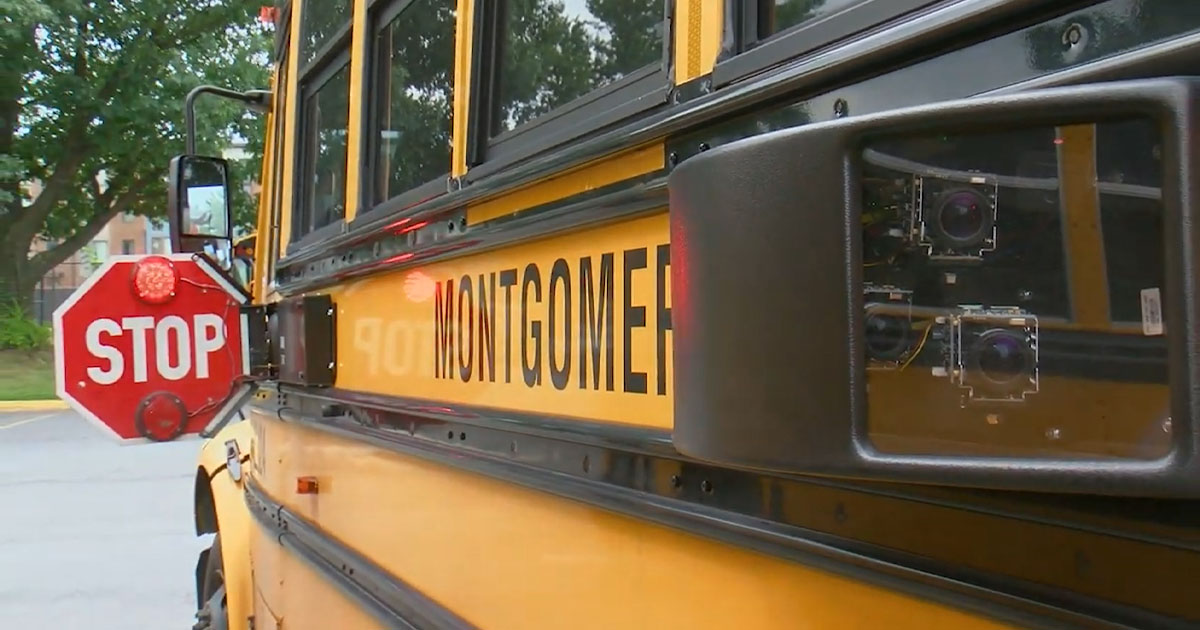 Near Miss Videos From County School Bus Enforcement Cameras Released
Police have made it clear that passing a stopped MCPS school bus while it's loading and unloading students is against the law. New this year, all county school buses are equipped with enforcement cameras. Violators will get fined $250 for each violation, and if challenged in court, the fine can go up to $500. Motorists caught by a police officer, instead of a school bus enforcement camera, will face a minimum $570 fine which can go up to $1,000 according to officials.
This story will show the near miss videos that have recently been released by the Montgomery County Police Department including one in particular that is very graphic but the student involved miraculously suffered no serious injuries and actually walked away.