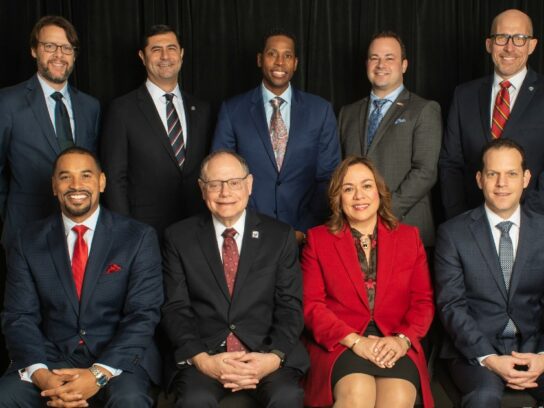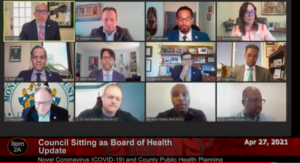 The Montgomery County Council approved a new phased reopening strategy that takes effect Tuesday at 5 pm.
Now that more than 50% of county residents have gotten at least one dose of the COVID-19 vaccine, many safety restrictions will be eased.
Here are some of the significant changes in the new amended public health order that goes into effect Tuesday at 5 pm:
Gathering limits increase to 50 people indoors and 100 people outdoors.
Businesses limited to 25% capacity move to 50% capacity if they do not sell or permit the consumption of food or drink.
Camps can move to the gathering limits of 50 indoors and 100 outdoors.
Escape rooms can allow ten people per game.
Museums and galleries may reopen touch exhibits.
Malls may reopen pedestrian concourses and return chairs and tables inside.
Sports move to 50 people indoors and 100 outdoors with a similar number of spectators.
The County Council just approved the new public health order. One phase of the order will start today at 5 pm now that 50% of the county's population has at least one dose of the COVID-19 vaccine.@mymcmedia Gathering and capacity limits will increase. Here's a list of what's new: pic.twitter.com/hiwWHBNLfu

— Jordan Lindsay (@TVJordanLindsay) April 27, 2021
In the next phase, once 60% of the County's population has received at least one dose of COVID-19 vaccine:
Gathering limits will increase to 250 people indoors and no limit outdoors (including for sports and summer camp activities.
Most businesses will move to 75% capacity.
Camps may permit campers from outside of Maryland, D.C., or Virginia.
Convention and banquet facilities will be limited to 50 percent capacity in line with State restrictions.
Religious facilities move to 75 percent capacity.
In addition, once 50% of the County's population is fully vaccinated, the County will move forward and follow any State or Maryland Department of Health requirements in place. With 34.2% of the population fully vaccinated as of Tuesday, county officials say this phase is expected to occur within six weeks.
County leaders say moving forward with the phased reopening strategy is contingent on health metrics and data moving in the right direction.
Council unanimously passes new Board of Health regulation that allows a further phased reopening in Montgomery County tied to vaccinations. The amended regulation will be posted later today. pic.twitter.com/U0kq2opecf

— Montgomery Council (@MoCoCouncilMD) April 27, 2021