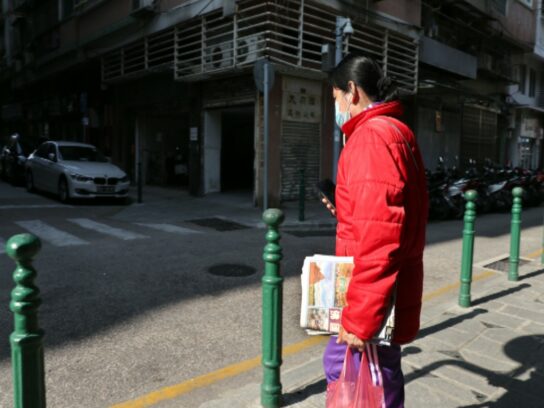 The Gaithersburg-based biotech lab Novavax saw their stock rise as much as 18% over the weekend, largely in part due to the recent surge in coronavirus cases.
The global total of coronavirus cases topped over 79,000 over the weekend, with South Korea and Italy seeing a surge in cases. South Korea now has over 300 confirmed cases, with 9,000 other people being kept in isolation for further testing. Italy has over 130 cases confirmed, with three deaths. Afghanistan, Egypt, and Lebanon also had their first cases of the virus reported this weekend.
$NVAX in Uptrend: 50-day Moving Average moved above 200-day Moving Average on February 14, 2020. View odds for this and other indicators: https://t.co/Yf8keWqIPU #Novavax #stockmarket #stock #technicalanalysis #money #trading #investing #daytrading #news #today pic.twitter.com/OEM0iXxesd

— Tickeron (@Tickeron) February 23, 2020
With the virus' rapid global spread, several biotech companies have seen a surge in their stock prices with none more pronounced than that of Novavax. The Gaithersburg-based biotech lab is known for their ability to quickly develop vaccines. In 2015 they developed their ebola vaccine in only three months, and Dr. Gregory Glenn believes that they can expect a similar timetable for their coronavirus vaccine.
"I would just say 90 days from the sequence being identified to starting the clinic — that's the speed of light for vaccines, We're hoping to meet something close to that or exceed it if possible." he told Fox News.
With such a strong history of developing vaccines, Novavax has emerged as a front runner to release their vaccine first which would explain the almost 20% spike in stocks over the weekend. Inovio Pharmaceuticals, a Pennsylvania-based biotech lab, also saw a spike in their stock prices over the weekend.