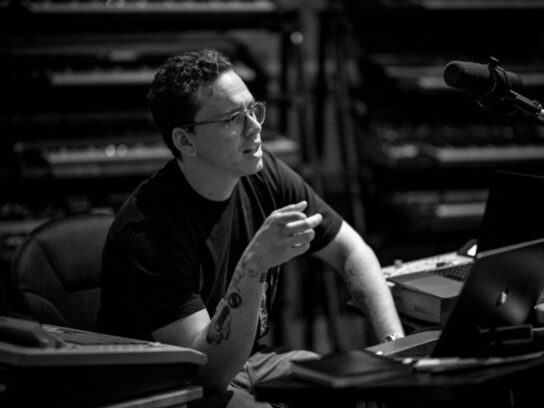 Following his retirement last year, rapper Sir Robert "Bobby" Bryson Hall II, more commonly known as "Logic" dropped what was said to be his final album. Almost a full year later, he recently released new music while sharing an image saying "I'm back."
who thought he was really gone tho pic.twitter.com/xccTb8etlh

— cozyboy (@skateboard__D) June 17, 2021
On June 16, Logic teased the release of his single "Intro" on social media which then hit streaming services on June 18. A week later, he released his seventh album titled "YS Collection Vol. 1" on June 25.
Two days before the release, he announced on Twitter that the album would be a compilation of unreleased songs from his Young Sinatra mixtape series. "It's taken us years but we finally cleared songs from over ten years ago for the fans to enjoy! Many of you for the first time," Logic said.
The release of new music came as no surprise to many loyal fans as Logic has publicly stated that his contract with Def Jam Recordings included one more album. In Oct. 2020, he vented his frustrations with his label on Instagram while calling them out for not paying collaborators from his sixth album "No Pressure."
Seriously @defjam this is getting crazy!!!!! https://t.co/yG3pZgml3M

— BobbyBullet (@Logic301) October 4, 2020
In the caption, Logic wrote "@defjam can you please pay my friends and musicians that have made my albums great this is ridiculous at this point! I shouldn't be getting calls from close friends of mine in the middle of dinner with my wife about how YOU haven't paid them from the budget you've given me for this album." He then listed several collaborators that hadn't been paid yet including his producer "6ix" and DJ Rhetorik.
This was one of several feuds he's had with the label since he previously blamed them for causing copyright issues with his fans online.
My label whack

— BobbyBullet (@Logic301) October 21, 2020
Besides releasing his own music, Logic has been supporting other artists including John Lindahl, Damian Lemar Hudson, Big Lenbo and Kajo with his own record label. In 2017, he launched Elysium Records which he then changed to BobbyBoy Records in 2019.
Last summer, Logic signed a deal with Twitch which launched his streaming channel. Since then, he has actively streamed while playing games, producing music including beats that he calls "TwitchTapes" and interacting with fans.
His latest streams, which he calls "BobCasts" have featured him and a friend in a podcast-style chat as they discuss different topics.
BobCast Episode 5 live now on @Twitch!https://t.co/DUccMe83ND

— BobbyBullet (@Logic301) June 28, 2021
In May, he announced the upcoming release of his memoir "This Bright Future" which is currently available for pre-order. This is his second book after he previously wrote "Supermarket" and the memoir is expected to hit the bookstore shelves on Sept. 7.
Excited to announce that my memoir, This Bright Future is available for pre-order.https://t.co/UHnLwb9IRx pic.twitter.com/47UYIiCenE

— BobbyBullet (@Logic301) May 20, 2021
Despite his growing success, Logic, who grew up in the Deer Park neighborhood of Gaithersburg, has stayed true to his roots by consistently reminding everyone where he came from. In his most recent live music video, he says "Back in the day in G'Burg I was wanderin' around like wagwan, tryna make it out I was a fish in a small pond."
Explicit Content Warning:
His next project which he teased with the name "Vaccine" on Twitter, is expected to release on July 2. His new album "The YS Collection Vol. 1" can be streamed here.