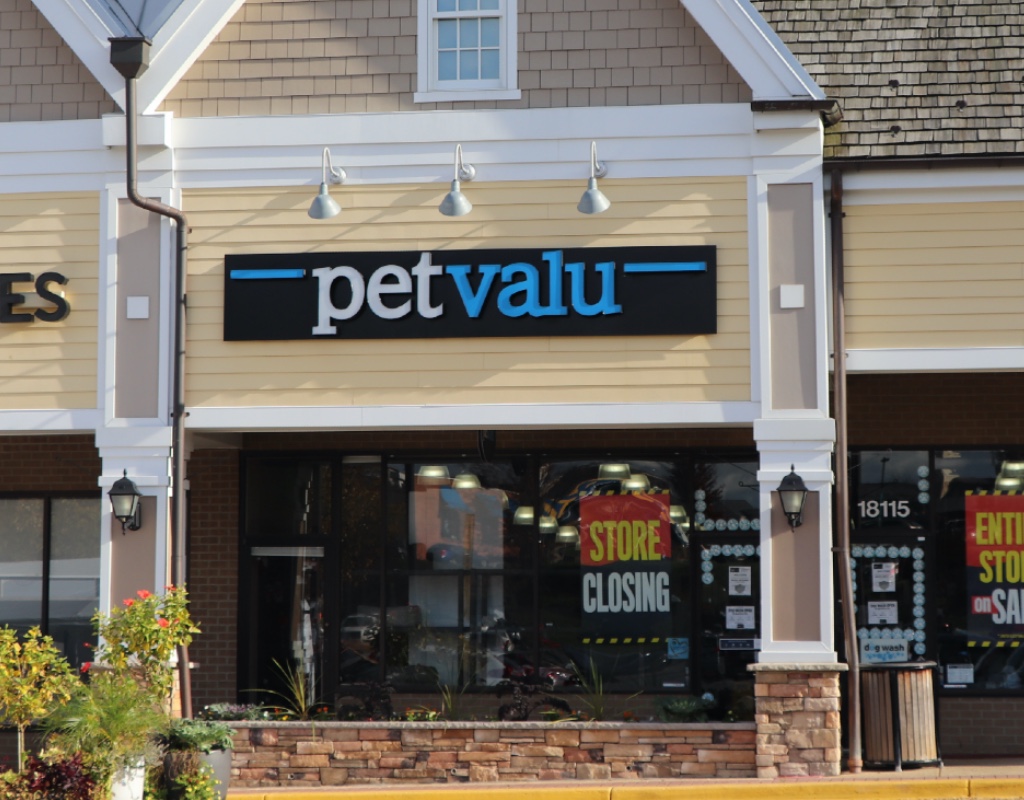 Pet Valu Going Out of Business; 43 Employees Affected in Montgomery County
Pet Valu announced on its website that it's closing all of its U.S. stores permanently.
According to Maryland Department of Labor, there are six Pet Valu locations in Montgomery County, and 43 employees will be laid off as a result:
Clarksburg location at 22750 New Cut Road — six employees affected.
Damascus location at 9809 Main Street — 11 employees affected.
Gaithersburg location at 9165 Rothbury Drive — six employees affected.
Olney location at 18115 Town Center Drive — eight employees affected.
Potomac location at 7723-7725 Tuckerman Lane — seven employees affected.
Rockville location at 14933 Shady Grove — five employees affected.
Jamie Gould, the chief restructuring officer of Pet Valu Inc., said in a statement that COVID-19 have a "severe impact" on the company.
"The Pet Valu U.S. team is proud to have met the needs of our devoted pet lover customers in the U.S. for more than 25 years. However, the Company's stores have been significantly impacted by the protracted COVID-19-related restrictions," Gould said. "After a thorough review of all available alternatives, we made the difficult but necessary decision to commence this orderly wind down."
It's with heavy hearts that we must close all Pet Valu US stores. Total Inventory Blowout begins tomorrow at every store with savings up to 20% off.
To learn more about our Store Closing Sale, member information, gift cards and more, visit https://t.co/e6MiP15Ufj. pic.twitter.com/PPA9V8dqiP

— Pet Valu – US (@PetValuUS) November 4, 2020
Pet Valu did not announce a date for when all of its stores will close. A Work Adjustment and Retraining Notification (WARN) filed with Maryland Department of Labor indicates that a mass layoff will go into effect at all Pet Valu locations in Maryland on Jan. 6, 2021.
Pet Valu has marked many of the items in its store down for a "total inventory blowout" sale, with up to 20% off savings.