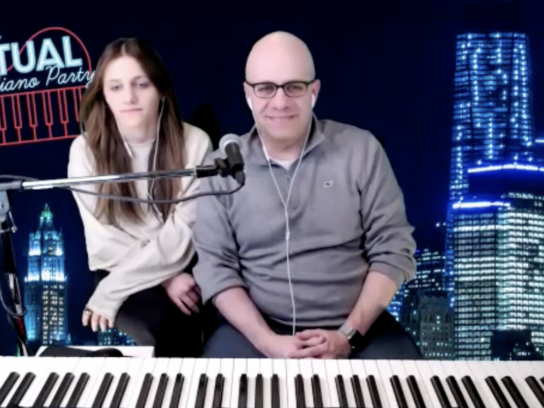 In less than a month, a Montgomery County man has gone viral on TikTok for his rare talent on the piano. 
Dan Binstock, better known as "PianoDadDan," has earned more than half a million followers and nearly seven million likes on his TikTok account. Binstock says he was born with a special condition called synesthesia and discovered it at a very young age. Even though he never learned to sight read music, he is able to play any song immediately after hearing it. 
Binstock posted his first TikTok video on Dec. 30, 2021 after a family vacation got canceled. His daughter Alexa was skeptical about having her dad on TikTok but she now helps create content. 
MyMCM spoke with Binstock about his unexpected TikTok success.