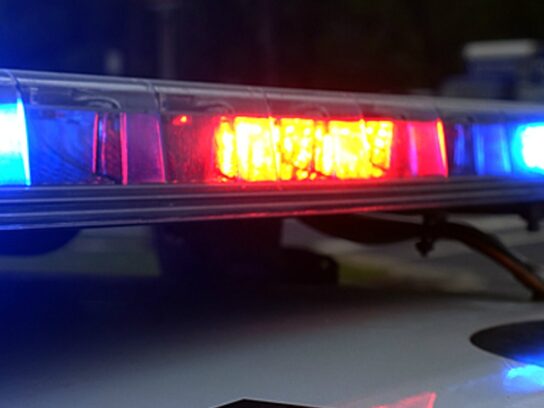 The Montgomery County Police Department (MCPD) believes two people were injured in a drive-by shooting Thursday night in Downtown Silver Spring.
First, an officer was patrolling Silver Spring Avenue around 10:15 p.m. when she heard gunshots and saw people running, per a release from MCPD. She requested backup units. Then she found a 19-year-old male in an alley behind the Fire Station 1 Restaurant & Bar. He had a gunshot wound to his leg. She immediately dressed the wound with a tourniquet, to limit blood loss. The victim was taken to a trauma center in critical condition.
He had been recording a music video when a dark four-door sedan drove by and shot several rounds at him and others, according to police. No other victims were found in the area at that time but several businesses were struck by the gunfire. 
Around 11:15 p.m., a 15-year-old male arrived at a hospital with a gunshot wound to his leg. He stated he was shot in Silver Spring. Detectives believe he was in the area of the 10:15 p.m. shooting. 
No suspects are in custody. 
This is an active investigation. MCPD asks anyone with information to call the 3rd District Investigative Section at 240-773-6870 or 240-773-TIPS. Callers can also contact Crime Solvers of Montgomery County at 1-866-411-8477. Up to $10,000 is offered for information that leads to arrests. Callers can remain anonymous.