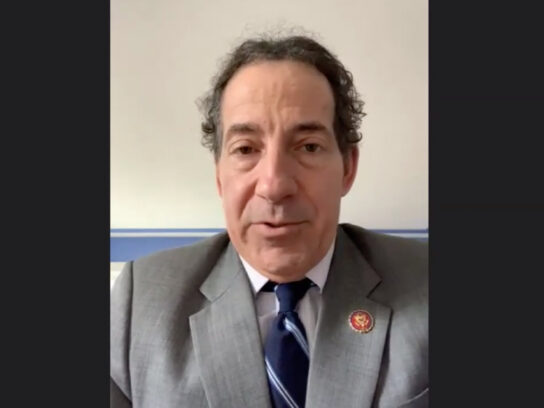 U.S. Rep. Jamie Raskin (D), of Maryland's 8th Congressional District, reacted to the White House Coronavirus Task Force's bleak announcement about coronavirus fatalities.
President Donald Trump announced at the task force's press briefing Tuesday that a minimum of 100,000 to 240,000 Americans will die because of the coronavirus.
In an interview with MyMCMedia on Wednesday, Raskin called the projections a "nightmare and catastrophe for our county." He praised Maryland Gov. Larry Hogan (R) for ordering Marylanders to "Stay at Home" to limit the spread of COVID-19.
Raskin advises Marylanders wear masks if they have to leave their homes as an added precaution.
"You just have to assume that anybody you're in contact with has got it," Raskin said.
MyMCMedia also asked Raskin what keeps him up at night when it comes to the coronavirus pandemic.
Raskin was critical of Trump for not taking the coronavirus seriously in January.
"We need a federal government response that's effective and efficient," Raskin said.
MCM's Full Coronavirus Interview with Jamie Raskin
Here's MyMCMedia's extended interview with Raskin about the coronavirus pandemic: