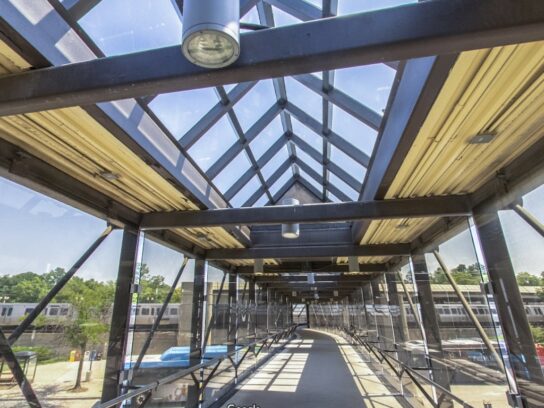 Después de un cierre de 14 meses, el puente peatonal que conecta la estación de metro de Rockville con Rockville Town Center reabrió el lunes 16 de agosto.
Según un comunicado de prensa de la ciudad de Rockville, el puente, que permite a los peatones cruzar la carretera Rockville Pike, se sometió recientemente a cinco meses de trabajos de reparación.
The pedestrian bridge linking Rockville Town Center and the Rockville Metro station over Rockville Pike will reopen on Monday following a 14-month closure and more than five months of repair work by @wmata. https://t.co/Au5mwSnDYl #rkv

— City of Rockville (@Rockville411) August 13, 2021
La reapertura del puente se produce después de que en julio, Metro anunciara que la estación de Rockville cerrará el 11 de septiembre y permanecerá sin servicio de tren hasta el 4 de diciembre. Durante ese tiempo, Metro reparará el pabellón de la estación. La construcción también obligará a reubicar las paradas de autobús.