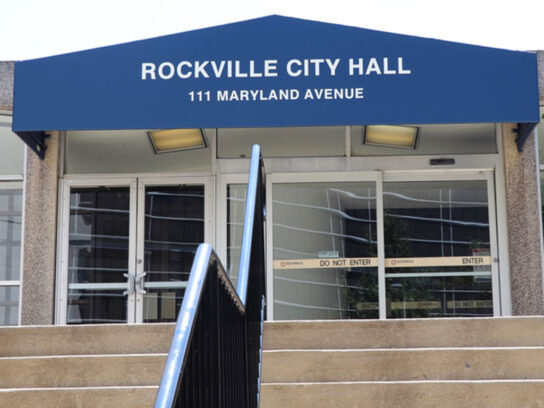 Rockville City Historic District Commission will hold a virtual public meeting May 19 concerning the proposed demolition of seven no longer used structures at the Montgomery County Detention Center at 1307 Seven Locks Road.
The public hearing for the triangular 26 acre property begins at 7 p.m. Here is the agenda and ways to take part.
The original building was constructed in 1961, and the other structures were added later.
Included in the county's Fiscal Year 2023 Capital Improvement Plan are several proposed projects for the site. County Executive Marc Elrich included funding in the proposed capital improvement plan to redevelop the site to provide a restoration center, criminal justice center and a site for Montgomery County Public Schools' bus depot, which currently is located on Crabs Branch.
Official plans have not yet been submitted to the City of Rockville.
If approved, a 12,000-square-foot restoration center would be built on the site of the first First District Police Station and be used to assist people experiencing behavioral health crises. It would be an alternative to sending people to the emergency room or through the criminal justice system. If approved, it would be built in 2027.
Two years later, plans call for a 75,000-square-foot restoration center that would be used for central processing with the length of stay not to exceed three days.
The maintenance facility and parking for more than 200 school buses would be built no earlier than 2030.