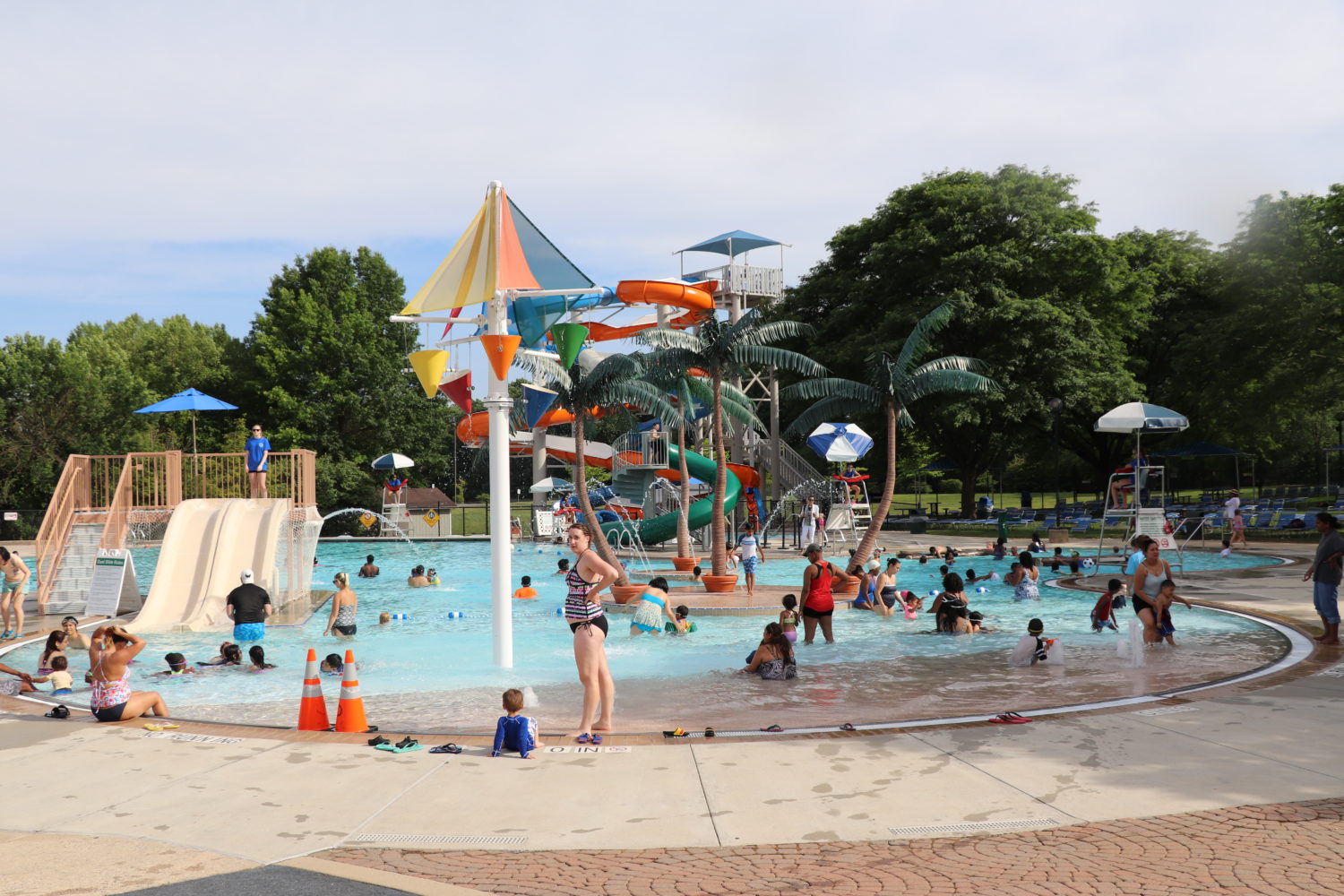 ¿Se Abrirán las Piscinas del Condado de Montgomery este Verano?
El lunes, el Departamento de Recreación del Condado de Montgomery publicó una carta de "Rec Updates", reconociendo las preguntas que las personas tienen sobre el estatus de los campamentos y piscinas en el verano.
Pero la carta dejó estas preguntas sin respuesta y en su lugar, brindó información detallada sobre reembolsos por programas cancelados, debido al coronavirus.
La carta dice: "El equipo de recreación está trabajando incansablemente para hacer planes para una temporada de verano divertida y segura de actividades, clases y campamentos, al tiempo que es consciente de los desafíos presentados por COVID-19. Las normas de seguridad requerirán que reestructuramos las formas en que entregamos servicios, y todavía no sabemos cómo se podrían proporcionar campamentos de verano, piscinas al aire libre y otras actividades de verano".
En un video compartido en las plataformas de redes sociales de Montgomery County Recreation, Adriane Clutter, jefa de la división de programación del departamento, dijo que el departamento está trabajando con el Dr. Travis Gayles, Oficial de Salud del Condado de Montgomery, mientras hace planes para el verano.
"Todavía no sabemos cómo será el verano, pero nos estamos preparando", dijo Clutter. "Somos recreación y en el verano es lo que hacemos".
Clutter dijo que el Departamento de Recreación está trabajando con la Asociación Estadounidense de Campamentos, que brinda orientación sobre los campamentos, según las recomendaciones de los Centros para el Control y la Prevención de Enfermedades.
Carmen Berrios, portavoz del Departamento de Recreación, le dijo a MyMCMedia que el Departamento de Recreación no sabe si pueden volver a abrir piscinas o hasta que reciban la palabra oficial del gobernador Larry Hogan o del ejecutivo del condado Marc Elrich.
Las piscinas al aire libre del condado estaban programadas para abrir al público el 23 de mayo para el fin de semana del Día de los Caídos. A menos que las órdenes de quedarse en casa se levanten de alguna manera, las piscinas deben permanecer cerradas.
Durante este período de incertidumbre, Berrios dice que las piscinas al aire libre se han instalado, limpiado y llenado con agua para que puedan estar listas para operar, si algo cambia. El Departamento de Recreación espera que los campamentos y piscinas funcionen de manera muy diferente que en años anteriores, pero aún se desconoce exactamente qué significa "muy diferente", dijo Berrios.
Our team is working tirelessly to ensure safety and fun for all. Based on the guidance from our Governor, we have some updates for you. #MoCoRechttps://t.co/qinncnsGbj pic.twitter.com/j1QB9NodaI

— MoCo Rec (@MoCoRec) May 11, 2020
Mientras tanto, el equipo de recreación ha estado planeando una serie de posibles escenarios si las piscinas se vuelven abrir; puede haber límites de capacidad más pequeños en las piscinas al aire libre y más clases de natación asistidas por los padres. Todos los planes posibles son tentativos, basados en las recomendaciones de los funcionarios de salud pública.
Los CDC han publicado recomendaciones para mantener lugares acuáticos y las personas a salvo del coronavirus. Según los CDC, no hay evidencia de que el coronavirus se pueda propagar a través del agua. El agua que se desinfecta adecuadamente con cloro o bromo (piscinas, spas, jacuzzis) "debería inactivar el virus en el agua", dicen los CDC.