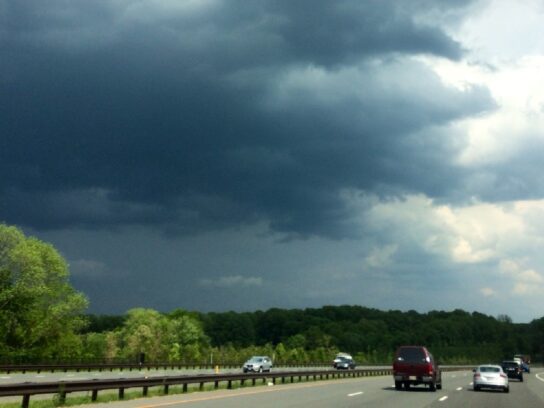 The National Weather Service (NWS) urges residents to stay aware as severe thunderstorms are possible Thursday. 
"Stay weather aware today!" NWS Baltimore/Washington wrote on Twitter. "Severe thunderstorms are possible with the main threat being the potential for damaging wind gusts."
NWS expects multiple rounds of storms and says the highest risk will be during the afternoon and evening.
"We're monitoring the potential for multiple rounds of severe weather this afternoon/evening," the Montgomery County Office of Emergency Management and Homeland Security wrote. "Be prepared for changing conditions."
Residents can sign up for Alert Montgomery to receive severe weather alerts.
During storms last Friday, it was confirmed that an EF-O tornado with winds estimated at 80 mph occurred in Olney.
Stay weather aware today! Severe thunderstorms are possible with the main threat being the potential for damaging wind gusts. Multiple rounds of storms are expected. The greatest risk will be this afternoon/evening. Latest: https://t.co/5RyZgoXicj pic.twitter.com/5lirtYtTgC

— NWS Baltimore-Washington (@NWS_BaltWash) June 2, 2022
⛈️Stay weather aware today! We're monitoring the potential for multiple rounds of severe weather this afternoon/evening. Be prepared for changing conditions.

📲Be sure you have a way to receive severe weather notifications. Sign up for Alert Montgomery: https://t.co/2Lf6i5FjdQ pic.twitter.com/bzp8JpQHPa

— Montgomery Co OEMHS (@ReadyMontgomery) June 2, 2022