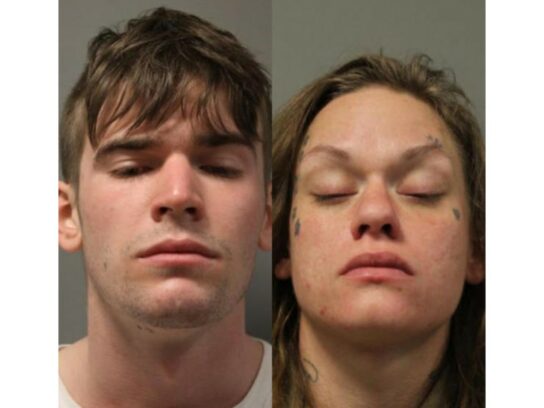 Two suspects were arrested and charged for the theft of a vehicle with a toddler inside on March 18 in Germantown. Police charged Jordon Douville, 20, of an unconfirmed address and Christina Carr, 30, of Brinklow, with stolen vehicle-related offenses and kidnapping.
According to Montgomery County Police, the theft took place in the 19600 block of Frederick Road and was reported at approximately 11:00 p.m. Officers said the child's mother parked her car and left to enter a store with the toddler left asleep in the backseat.
While in the store, police said she witnessed Douville enter the vehicle and drive off. The victim also saw the suspect allegedly pick up Carr at a nearby bus stop.
After a few minutes, authorities said, the suspects returned both the toddler and the Lexus SUV unharmed — and then fled the scene. While fleeing, Douville allegedly stole and abandoned another vehicle prior to his arrest. According to police, property from the victim's car was found in Carr's possession.
Police said both suspects have made statements of admission to the crime.
Douville is being held without bond. Carr is being held on a $25,000 bond.
20yr old Jordon Douville & 30yr old Christina Carr were charged for a vehicle theft that occurred yesterday in Germantown.

The victim had left her car running and unattended with her 3yr old son still in the back seat.

For add'l details, visit: https://t.co/X4RupLXBQy pic.twitter.com/W6Ct05L2wv

— Montgomery County Department of Police (@mcpnews) March 19, 2021