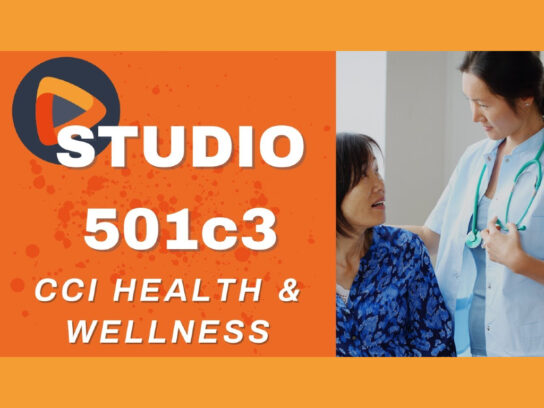 Sonya Bruton, CCI Heath and Wellness president and CEO, appears on this episode of Studio 501c3, hosted by NonProfit Village's Executive Director Kim Jones. CCI Heatlh and Wellness is a multisite community health center that empowers patients with high quality, affordable healthcare.
CCI Health and Wellness provide complete care, encompassing medical, behavioral, and dental care as well as speciality programs in HIV/AIDS treatment, prenatal, and refugee healthcare. CCI also offers access to WIC, nutrition counseling, and family planning services. Their major fundraising program, Run Baby Run, brings the whole community together to strengthen CCI's prenatal program by raising funds through sponsorship, race registrations and fundraising.
More information is available on the CCI Health and Wellness website.
Studio 501c3 focuses on the nonprofit organizations in Montgomery County working to build supportive communities every day.