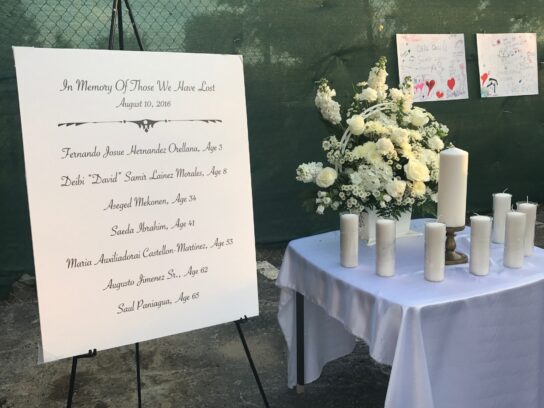 Five years after seven people were killed, dozens injured and hundreds displaced from their Flower Branch Apartments in Silver Spring due to a gas explosion and fire, all indoor mercury regulators have yet to be moved outside throughout the state.
The National Transportation Safety Board (NTSB) ruled that the August 10, 2016 explosion occurred due to a failed indoor mercury service regulator that was not connected to a vent and thus allowed natural gas to build up in the basement of one of the apartment buildings.
Washington Gas Light was fined $750,000 for failing to inform the Public Service Commission that it had not replaced all the regulators as promised 14 years ago. WGL had committed to replacing its mercury regulators by 2012 and never let the commission know that it had failed to do so.
That replacement work is expected to take about seven more years.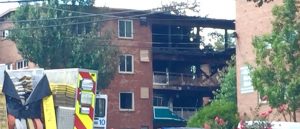 Since the explosion, Maryland Del. Lorig Charkoudian said she continues to be impressed by the resolve of Flower Branch residents to improve safety not just at their own apartment complex but for others as well. "The community was so devastated," she said.
"Throughout the five years, one of the things that has been so remarkable to me has been this very caring community," she said. "I think the resiliency and the commitment has been noteworthy."
That community is holding a small remembrance Tuesday night. Casa de Maryland leaders and Pastor Franklin will lead the ceremony and families impacted by the blast and state officials from District 20 will share words. It will take place at the Flower Branch Memorial Statue, 8701 Arliss Street in Silver Spring.
Charkoudian, who represents District 20, was instrumental in passing a Maryland law mandating that all mercury service regulators must be installed outdoors.
"It has been way too slow," she said of progress that is aimed at ensuring that a similar incident never happens again. She noted that since the Flower Branch fire, similar incidents occurred in Baltimore and Columbia.
"Natural gas is an explosive substance and is devastating to our climate," she noted, adding that her long term goal is to stop the use of natural gas.
5 years ago (this week) The most tragic & deadly fire/explosion in @MontgomeryCoMD @mcfrs history SEE: https://t.co/CQ366lVwhU & @NTSB report https://t.co/4iWco8qCD6… 8/10/16 Arliss St, Flower Branch Apts, 7 people died, 65 people transported to hosp, 7 FFs injured, >$1.5 damage pic.twitter.com/G4M6WnsGBV

— Pete Piringer (@mcfrsPIO) August 9, 2021
Related Post
Four Years After Flower Branch Fire, Work Still Needed To Prevent Another Tragedy