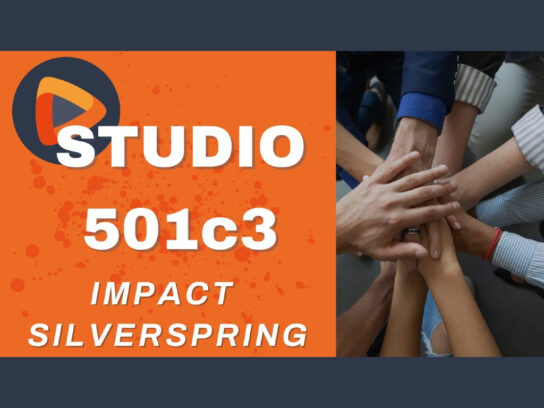 Jayne Park, executive director of Impact Silver Spring, is host Kim Jones' guest in this episode of Studio 501c3.
Studio 501c3 focuses on the nonprofit organizations in Montgomery County working to build supportive communities every day.
Impact Silver Spring works to advance racial and economic equity and justice in Montgomery County by working for change in individuals, communities, organizations, and systems. Their major program, Fighting Racism, builds awareness to push back against the forces of historical and structural racism.