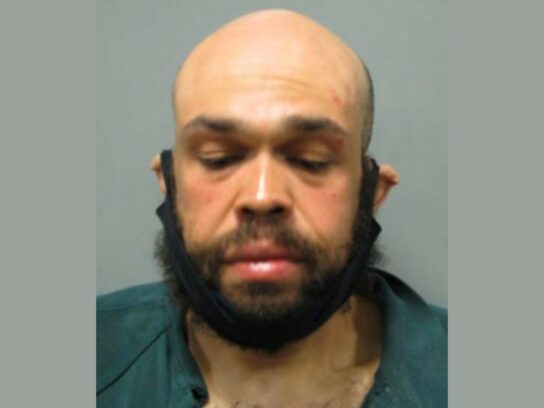 Montgomery County Police detectives arrested a 40-year-old man and charged him with first-degree murder in connection with a May 2 stabbing in Rockville.
Jaime Havier Lee, whose address was not confirmed, was charged with the first-degree murder of Cornelius Lyon, 36, also of an unconfirmed address.
According to MCPD, at 12:50 p.m. on May 2, 1st District and Rockville City officers responded to a report that there was an injured person in the 100 block of Frederick Avenue in Rockville. When they arrived, Lyon was dead and had cutting and stab wounds on his body.
Police spoke with some people nearby who had witnessed the stabbing. They gave police a description of the suspect, according to MCPD.
Rockville City officers located Lee in the area a short time later and arrested him.
According to an investigation by MCPD's Major Crimes detectives, Lee, Lyon and the witnesses were inside an apartment in the 700 block of Lenmore Avenue when the two men started arguing.
The argument "escalated and Lee stabbed Lyon," according to MCPD.
Everyone fled the apartment, police said.
Lyon's body was transferred to the Office of the Chief Medical Examiner in Baltimore. An autopsy will be conducted.
Lee is being held at the Montgomery County Detention Center.
A preliminary hearing is set for 10 a.m. on June 26 at Montgomery County District Court.