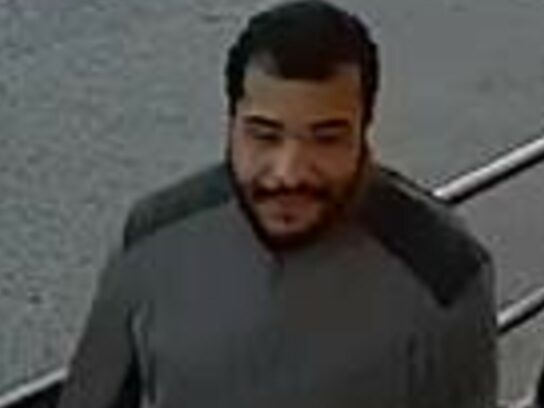 The Montgomery County police department is asking for the public's help in identifying a suspect involved in an armed robbery in Wheaton.
Police released surveillance photos of a man entering a Shell gas station at 12401 Georgia Avenue on Monday, November 25.      
Officials said the suspect entered the gas station and approached the employee who was behind the counter and implied that he was armed with a weapon. He then proceeded to steal property and cash from behind the counter. The suspect fled on foot and was last seen on Layhill Road.  
Officers responded at the gas station at approximately 4:37 p.m. for the report of an armed robbery.      
Anyone with information regarding the suspect or this armed robbery is asked to call the Major Crimes Division at 240-773-5070.