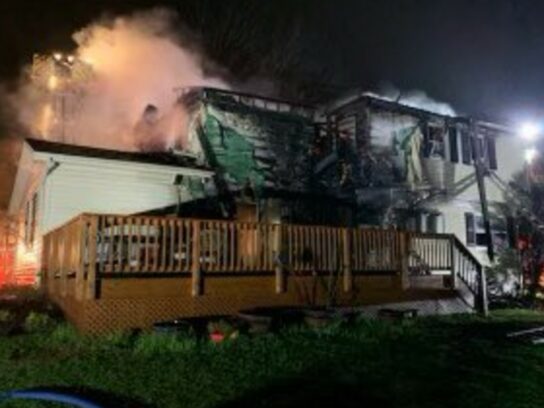 A Gaithersburg house fire is being investigated as an arson case after a suspicious device that may have been used to cause the fire was found.
The fire occurred early morning on April 1 at 16 Marquis Drive in Gaithersburg. Montgomery County Fire & Rescue Service (MCFRS) spokesperson Pete Piringer says emergency responders reported to the home around 1 a.m. The fire was at an advanced stage upon arrival with substantial damage to the roof of the home.
The house was unoccupied at the time. Residents of the home include two adults, two kids, and a dog. The family remains displaced.
Piringer estimates approximately $550,000 in damages.
MCFRS are encouraging anyone who might have heard or seen something suspicious at the time of the fire to come forward with any information.
ARSON: @MontgomeryCoMD @MCFRS Fire/Explosive Investigators seeking info RE fire @ 16 Marquis Dr (West Riding) Gaithersburg, early morning April 1, Anyone w/ any info (saw something suspicious, heard something unusual) Please Call ARSON Tipline 240.777.2263 @MontgomeryCoMD pic.twitter.com/Ec818Sfupq

— Pete Piringer (@mcfrsPIO) April 2, 2021