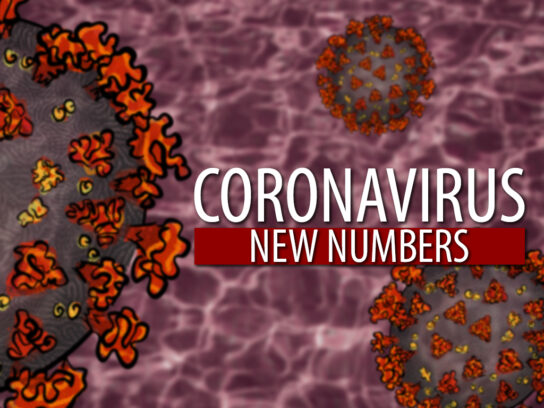 Montgomery County COVID-19 Statistics for May 21
According to the Montgomery County Department of Health, 49.3% of the county's residents are fully vaccinated and 60.5% have received the first dose of either the Pfizer or Moderna vaccine. These figures only include vaccine doses administered in Maryland. Currently, vaccines are available to all residents ages 12 and older at county clinics.  Appointments are available online, or by email at c19vaccination@montgomerycountymd.gov, or by phone at 240-777-2982. The mass vaccination site at Montgomery College Germantown Campus accepts persons without an appointment between 10 a.m. and 2:30 p.m., however, making an appointment in advance saves time at the site.
The Maryland Department of Health reported 30 new COVID-19 cases in Montgomery County Friday morning. This brings the cumulative number of cases to 70,645.
Montgomery County recorded one new coronavirus-related fatality Friday; the death toll is currently 1,493.
The county has a rate of 1.26% for positive COVID-19 tests, which is an increase of 0.01 from Wednesday's rate of 1.25%. The county's positivity rate is lower than 20 of the 24 Maryland jurisdictions.
COVID-19 Metrics by State Juridictions
At 1,493 deaths, Montgomery County leads the state in total COVID-19-related fatalities. Baltimore County has the second-highest number with 1,482 fatalities and the third-most coronavirus cases in the state with 64,225. Prince George's County has the most number of cases with 84,689 and the third-most number of deaths with 1,463.
Somerset County, part of Maryland's Eastern Shore, has the highest cases per capita with 101.2 cases per 1,000 residents. Allegany County, in the western region of the state, has the second-highest rate at 98.9 cases per 1,000 residents.
Maryland COVID-19 Statistics for May 21
As of Friday morning, 44.9% of Marylanders are fully vaccinated. Marylanders ages 12 and older are eligible to receive the vaccine. All mass vaccination sites are accepting walk ups, but appointments may be made by calling the Maryland GoVAX COVID-19 Vaccination Support Center at 1-855-634-6829 or online at covidvax.maryland.gov.
Governor Hogan announced Thursday that residents 18 years and older who get vaccinated in the state will be automatically entered into a new lottery. Beginning Tuesday, May 26, the Maryland Lottery will randomly award $40,000 to a vaccinated resident daily through July 3. On July 4 one vaccinated Marylander will win a $400,000 grand prize.
The state recorded 443 new infections Friday bringing the state's cumulative case count to 457,527.
There are 521 patients hospitalized across the state sick with the virus.
Friday, the state recorded 14 new deaths. The state's death toll now stands at 8,782.
Maryland has a rate of 2.07% for positive COVID-19 tests as of Thursday. This is an increase of 0.01 from Wednesday's rate of 2.06%.