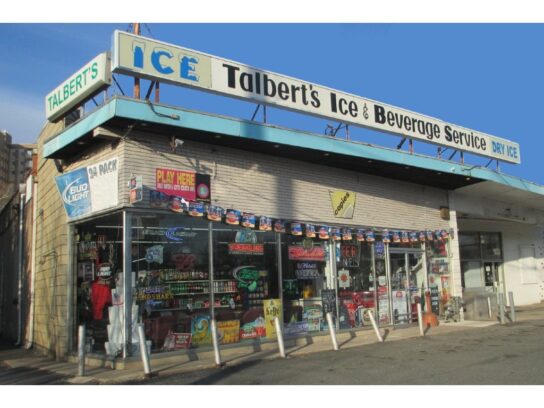 She's once, twice, three times a winner. A lucky Chevy Chase woman has won the Maryland Lottery for the third time, claiming her most recent win last Monday, Nov. 22. According to Maryland Lottery officials, the 61-year-old twice won the $50,000 scratch-off prize previously in 2018, and claimed the same amount of prize money this month.
To add to the lucky streak, each winning ticket was purchased at Talbert's Ice & Beverage Service located at 5234 River Road in Bethesda. For selling the winning ticket, the retailer will receive $500 in bonus money from the lottery office.
The retired housekeeper had purchased two Lucky $5 tickets a few weeks back. The first ticket did not produce a prize, but the second ticket held the jackpot, to her surprise.
The probability for winning any amount with the Lucky tickets is 1 in 3.79. Just seven $50,000 top prizes remain in this game as of Nov. 28.
"When I saw that message, 'See Lottery,' I just left immediately and scratched off the rest of the ticket in the car," the woman said. After the shock wore off, the woman's best friend was the first person to hear about her incredible luck.
The best friend accompanied the winning woman to claim her prize. "I was so happy for her," the friend said. "It was hard to believe that she won $50,000 again."
The woman previously won $50,000 playing the $50,000 Bonus Cash game in August 2018, and $50,000 playing the Cash Craze Doubler instant ticket the following October, according to lottery officials.
The lucky winner plans to use her prize money towards much needed home improvements.
"People play every day and not win," the woman said. "It's amazing that I won three times."