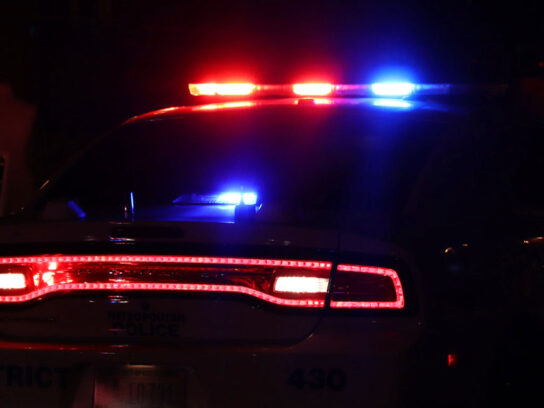 An 18-year-old Hyattsville man was arrested after a police officer interrupted a robbery in progress in Downtown Silver Spring, according to a release from the Montgomery County Police Department (MCPD). 
Daniel Osmin Sanchez is charged with robbery, resisting arrest, and second-degree assault, according to online case records. Last Wednesday, Nov. 24 at about 7:45 p.m., an officer was on routine patrol in Downtown Silver Spring along Georgia Avenue when he saw a robbery occurring, MCPD said. According to police investigation, the victim was withdrawing money from an ATM when Sanchez approached him, physically assaulted him and began to steal his money. Police said the officer interrupted the robbery and pursued Sanchez on foot, and he was arrested a short distance away.
Sanchez was released the following day on a $2,500 bond, according to police. 
Downtown Silver Spring Robbery Interrupted and Suspect Arrested by Officer on Routine Patrolhttps://t.co/aZDtimnR66 pic.twitter.com/D4DVANhhYM

— Montgomery County Department of Police (@mcpnews) November 26, 2021