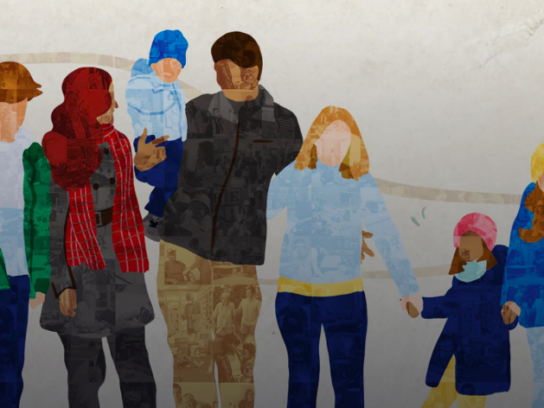 The first monthly payment of the expanded federal child tax credit has started to hit some eligible families' bank accounts this week. Most parents will automatically receive monthly payments of $250 or $300 per child beginning Thursday.
The Child Tax Credit in the American Rescue Plan provides historical relief to the most working families ever. Eligible parents will get a monthly allowance instead of a lump sum during tax season.
The Child Tax Credit increased from $2,000 per child to $3,000 per child for kids over the age of six and from $2,000 to $3,600 for children under the age of six, and raised the age limit from 16 to 17.
According to the White House government website:
For every child 6-17 years old, families will get $250 each month, and for every child under 6 years old, families will get $300 each month.
Parents who get their refunds from the IRS through direct deposit will get these payments in their bank account on the 15th of every month until the end of 2021.
People who don't use direct deposit will receive their payment by mail around the same time.
Nearly all families with kids qualify. Some income limitations apply. For example, only couples making less than $150,000 and single parents (also called Head of Household) making less than $112,500 will qualify for the additional 2021 Child Tax Credit amounts. Families with high incomes may receive a smaller credit or may not qualify for any credit at all.
Click here for more information about the monthly payments and to see if you qualify for the Child Tax Credit Payments.
Starting this morning, nearly all working families in America are receiving their first monthly payment from the expanded Child Tax Credit. If you file your taxes electronically, look for a deposit labeled "CHILDCTC."

Have questions? Learn more at https://t.co/P8gN7UHoqN. pic.twitter.com/lYFhnM2b8v

— The White House (@WhiteHouse) July 15, 2021
See related posts below:
County to Receive Millions in Aid Through Biden's COVID-19 Relief Bill