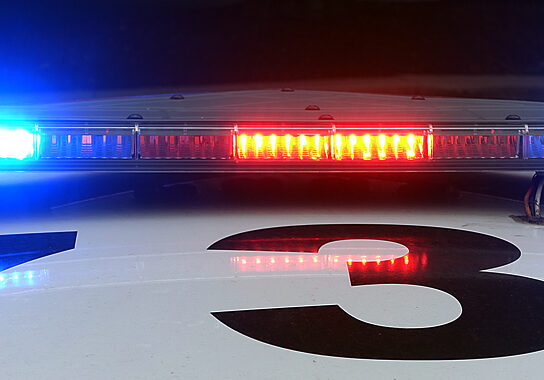 Montgomery County Police are investigating a pedestrian accident involving two people on Georgia Avenue near Hathaway Drive in Wheaton that happened around 4:30 p.m.
Police have confirmed that the two female pedestrians are high school aged, and have been transported to a local hospital with non-life-threatening injuries. The striking vehicle remained on the scene.
Georgia Avenue at Hathaway Drive had some delays due to this incident as police complete the investigation. More details coming soon.
Police on-scene of two pedestrians struck on Georgia Ave @ Hathaway. Peds transported to local hospitals / Priority 2 non-life-threatening / Striking vehicle remained on-scene / Peds are HS-age / Expect minor delays on Georgia Ave @ Hathaway while police finish investigating.

— Montgomery County Department of Police (@mcpnews) January 22, 2020