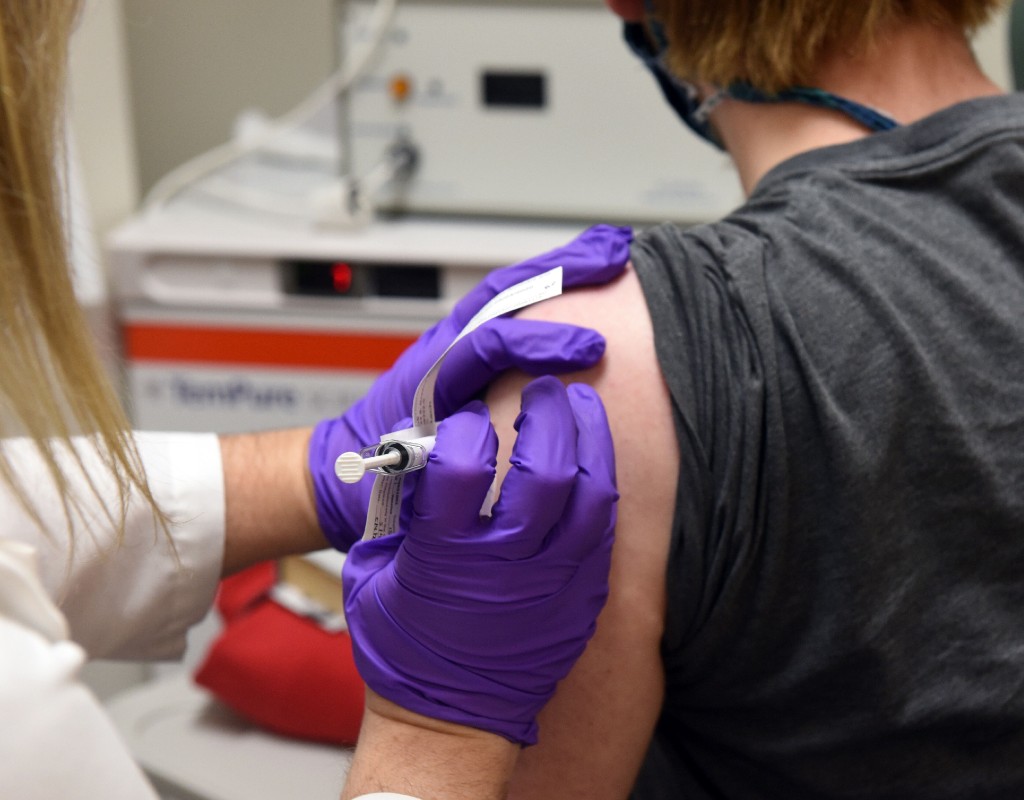 UMD School of Medicine Begins Testing Potential COVID-19 Vaccine
University of Maryland School of Medicine (UMSOM) researchers in Baltimore are testing a potential COVID-19 vaccine on 90 volunteers, the school announced Tuesday. 
The experimental vaccine is mRNA-based, and does not inject virus proteins. Instead, it injects mRNA, which tells the body's cells to make protein antigens. These antigens cause the immune system to react. Researchers are experimenting with at least four different vaccines, with different combinations of mRNA and antigens. Using different dosages and types will help researchers figure out what initiates that strongest immune response. 
Volunteers will get two injections one month apart. The first group will be healthy adults ages 18-55, and the second group will be ages 65-85. Testing began Monday.
The vaccine candidate was developed by Pfizer, a pharmaceutical company headquartered in New York City and BioNTech, a biotechnology company headquartered in Germany. The clinical trials will be administered in the U.S. and Germany, with up to 360 volunteers in the first stage.