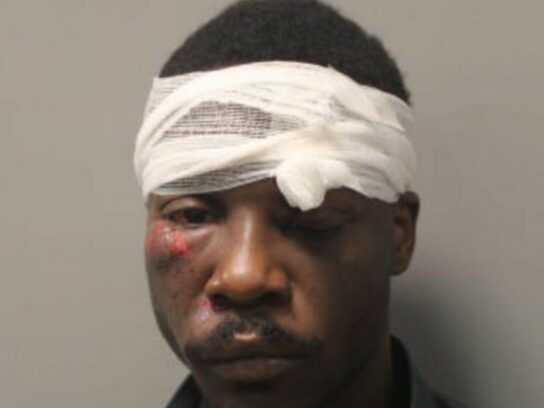 El Departamento de Policía del Condado de Montgomery (MCPD) arrestó a un hombre por apuñalar a una mujer en Wheaton, el 20 de febrero.
Christian Norman, de 32 años y de una dirección desconocida, presuntamente apuñaló a una mujer de 40 años a las afueras de una residencia en la cuadra 2300 de Arcola Avenue, según un comunicado de prensa de MCPD.
La investigación reveló que la mujer y sus hijos se encontraban abordando su vehículo cuando el sospechoso se acercó a ella y la apuñaló varias veces.
Suspect Located and Arrested by Officers for Stabbing Victim in Wheaton: https://t.co/PQ5OZoWXVc

— Montgomery County Department of Police (@mcpnews) February 23, 2021
La mujer fue trasladada a un hospital del área con "múltiples laceraciones y heridas punzantes" y los niños resultaron ilesos en el apuñalamiento, dijo la policía.
Norman huyó de la escena, pero fue localizado por un oficial en un camino de uso frecuente a un cuarto de milla de la residencia. El sospechoso tenía sangre en su ropa y los agentes que respondieron observaron lesiones en la cara de Norman. Él fue puesto en custodia policial sin ningún estrago.
La policía cree que el sospechoso y la víctima no tienen una conexión alguna.
Norman fue acusado de agresión en primer grado y está detenido sin derecho a fianza.