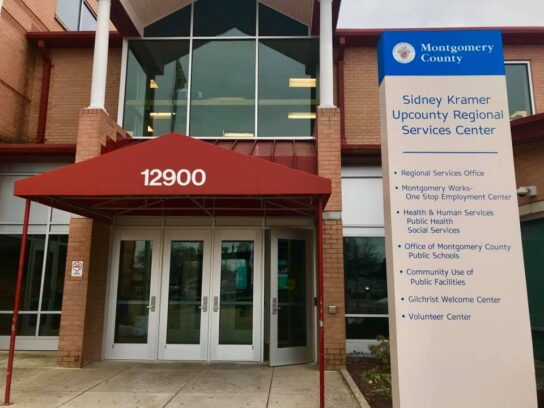 District 2 Councilmember Marilyn Balcombe held a public safety meeting Wednesday evening at the Sidney Kramer Regional Services Center in Germantown. Dozens of local residents asked questions during the hour-plus meeting.
Montgomery County District Police officers responded to topics like theft from autos, noisy neighbors, and speed cameras. But one issue dominated the assembly – school safety. One concerned mom listed a number of frightening incidents in the area.
At the end of the meeting, Reverend Troy McWilliams brought many issues closer to home, "We have a community problem not a police problem and we need to work together as a community." His statement was answered by an enthusiastic round of applause.
You can view the meeting here.