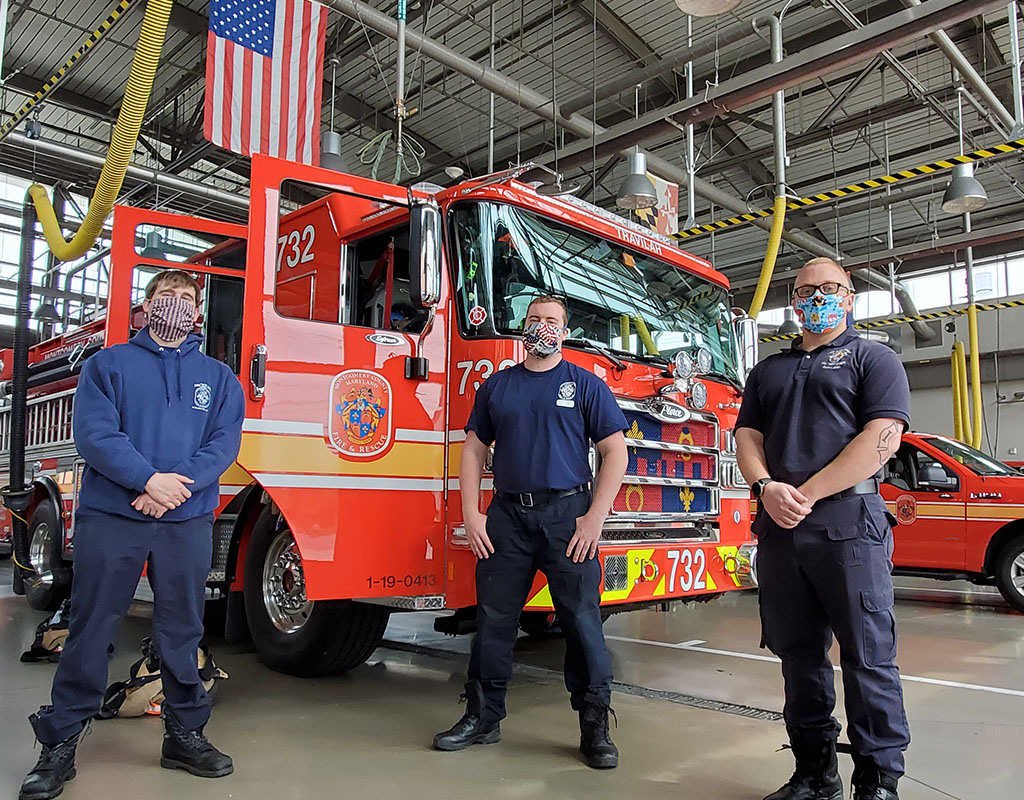 Volunteers Sew More than 1,400 Masks for Montgomery County Firefighters
An "army of sewers" is at it again making masks in Montgomery County.
Montgomery County Career Fire Fighters Charitable Foundation coordinated an effort to donate masks to Montgomery County Fire and Rescue Services' firefighters at stations throughout the county. The effort was intended to keep firefighters safe during the coronavirus pandemic.
Fire Capt. Laura Murdock was instrumental in recruiting volunteers and firefighters to make the masks. She said once she started asking for help, a "small army" of sewers was eager to help first responders.
Matt Trivett, vice president of Montgomery County Career Fire Fighters Charitable Foundation said of the project: "Our slogan is 'helping those who help others' and certainly, by providing these masks made by an 'army of maskmakers,' we hope to be accomplishing that."
Trivett said volunteers are continuing to make masks for the first responders and anyone interested in helping the effort can go to the foundation's website.