Here's our guide to arts and entertainment in Montgomery County, Jan 30-Feb 2.
Beijing Guitar Duo:  The Beijing Guitar Duo is composed of the gifted young guitarists Meng Su and Yameng Wang. Winners of many international guitar competitions, they first met while studying at the Central Conservatory in Beijing, China, with the acclaimed Professor Chen Zhi. They have continued their advanced studies with Maestro Manuel Barrueco at the Peabody Conservatory of Music in Baltimore.  Thursday, January 30 at 7:30 p.m. at Strathmore Mansion, located at 10701 Rockville Pike, North Bethesda. Click here for more information. $30.
https://youtu.be/IqVun0VEhEY
Miss You Like Hell: This new musical, based on the book by Quiara Alegría Hudes, tells the story of Beatrix and her 16-year-old daughter Olivia on a road trip from Philadelphia to California. The two must face the hard truth of Beatriz's undocumented status and pending deportation to Mexico. Directed by Lisa Portes, choreographed by Breon Arzell, and music direction by Walter McCoy. Olney Theatre Center from now through March 1 at various times. Click here for more information. $37-$84
Miss You Like Home:  Olney Theatre is hosting an open house with free events centered on what it means to be at home in America today. Through story circles, art workshops, panels and discussions, as well as theatre and dance performances featuring local Latinx artists, attendees will celebrate the diverse perspectives and unique stories of home in our community. The day will end with a StorySlam! where attendees will share 3-5 minute stories about what home means to them. Saturday, February 1 from 10:30 a.m. to 6 p.m. at Olney Theatre Center. Click here for more information. Free.
Young Artist Award Concert:  The Young Artist Award performance returns to the Arts Barn for the 17th year. Presented by the city of Gaithersburg and the Kentlands Community Foundation, the top prize winners of the juried competition will perform an evening of works for voice, piano, strings, woodwinds, and brass. Saturday, Feb. 1 at 7:30 p.m. at Gaithersburg Arts Barn, 311 Kent Square Rd, Gaithersburg. Click here for more information. $12.
Phil Wiggins:  Award-winning blues man Phil Wiggins achieved worldwide acclaim over three decades as one half of the duo of Cephas & Wiggins. His mastery of the harmonica is rooted in the Piedmont Blues sound he helped pioneer. He is a recipient of the National Endowment for the Arts' National Heritage Fellowship (2017), the highest honor bestowed on the traditional arts in the US. Wiggins is a two-time winner of the prestigious W. C. Handy Blues Foundation Award (1984) for Best Traditional Album of the Year and as Entertainer of the Year (1987). He will perform Saturday, February 1 at 8 p.m. at BlackRock Center for the Arts, 12901 Town Commons Drive, Germantown. Click here for more information. $25-$45
Spring Awakening:  This Tony-winning musical adaptation of Frank Wedekind's 19th century drama tells the story of teenagers discovering their sexuality. Music written by Duncan Sheik and lyrics by Steven Stater. The musical contains mature themes, sexually explicit content, and suicide. A post-show discussion on the rehearsal process, background on the play, and how a script is transformed into the performance will follow Thursday's 7:30 p.m. and Sunday's 2 p.m. shows. Various dates and times now through February 23 at Roundhouse Theatre, 4545 East-West Highway, Bethesda. Click here for more information. $42-$78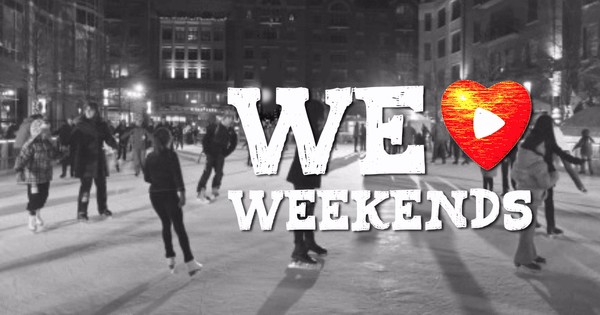 Watch the latest Culture Spot MC video, below, for more events happening this month: