Here's our guide to arts and entertainment in Montgomery County, Jan 9-12.
The Diary of Anne Frank:  This play is based on the writings of  13-year-old Anne Frank who goes into hiding with her family from the Nazis in 1941 Amsterdam. The National Players present five performances at Olney Theatre Center from January 9 through June 3 at various times. Click here for more information. $20.
Unforgettable – A Tribute to Nat King Cole:  The show stars Don Dillingham, known for his soft baritone voice and heartfelt renditions of the late singer's iconic songs. Dillingham is accompanied by the North Metro Jazz Collective and guest vocalists Lynn Veronneau, Jacie Lee, Iva Ambush and Andre Enceneat. This tribute performance includes such iconic songs as "Unforgettable," "When I Fall in Love," and many more. The show takes place at the Arts Barn in Gaithersburg, located at 311 Kent Square Road. January 10 through 19. Click here for more details. $18 – $22.
Now and Then:  The Upcounty Theatre Company presents this play by Sean Grennan that tells a funny and moving story about love, regrets, and second chances. Jamie is a young aspiring pianist working as a bartender. He is closing up for the night when an older gentleman enters and engages him in friendly conversation. Then Jamie's girlfriend Abby comes in. The gentleman offers Jamie and Abby a thousand dollars each to sit and just talk for one hour. They both could use the money and with some reluctance, agree. The gentleman tells them an incredible, unbelievable story that changes their lives. Four performances from January 10 through January 18 at the BlackRock Center for the Arts, located at 12901 Town Commons Drive, Germantown. Click here for more details. $20
Step Afrika! Step Xplosion:  The professional stepping company Step Afrika! previews its latest show – Drumfolk – which was commissioned by Strathmore. Drumfolk traces the roots of step back to the African American percussive traditions of patting juba, hambone, ring shout and tap. Five high school and college step teams perform, including The Eclectic Steppers from Paint Branch High School in Burtonsville. The show is Sunday, January 12 at 5 p.m. at The Music Center of Strathmore, 5301 Tuckerman Lane, North Bethesda. Click here for more information. $35-$75
Art Exhibit Reception: The "Art Dolls: Figurative Sculptures Tell a Story" exhibit features the work of students enrolled in doll making classes at Montgomery College taught by Wendelin Daniels. Her students explore mixed media art and the human form through the design and creation of original art dolls. The exhibit will be on display from January 9 through March 1 at the Sandy Spring Museum, located at 17901 Bentley Road. Meet the artists behind the exhibit Sunday, January 12 from 1 to 3 p.m. Click here for more information. Free.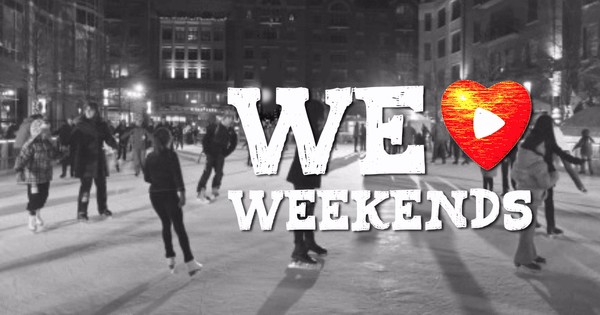 Watch the latest Culture Spot MC video, below, for more events happening this month: